What's Going On: 03/26 – 04/02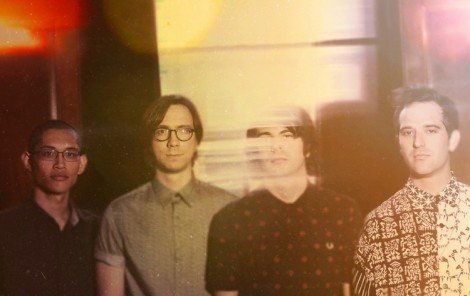 1. Milagres w/ The Family Crest
Where: Bunk Bar
How Much: $10
When: Wednesday, March 26th – 9pm
Why: The Brooklyn-based band is back and ready to show off their sophomore album, Violent Light! If you dug on 2010's Glowing Mouth, the follow-up surely will not disappoint. Feast your eyes on their brand spankin' new video for "Jeweled Cave".
2. Still Caves w/ Hooded Hags & Friendship Camp
Where: Firkin Tavern
How Much: $5
When: Friday, March 28th – 9pm
Why: MotherFirkin Fridays at the Firkin Tavern have yet to disappoint and this week's no different. Neurosound Booking Showcase has got a nice little line-up for you featuring Still Caves, Hooded Hags, and Friendship Camp.
3. Black Lips w/ Coathangers & Summer Cannibals
Where: Hawthorne Theater
How Much: $16/$20
When: Saturday, March 29th – 9pm
Why: The boys are back and better than ever! Grab some friends and get ready to dance your collective butts off! The Atlanta quartet released their seventh studio album last month, Underneath the Rainbow. Check out their latest single, "Justice After All".