What's Going On: 06/27 – 07/04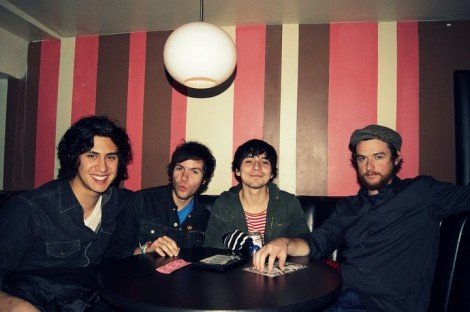 1. Cigarette Bums, PinkSlime & Piss Test
Where: The Know
How Much: $5
When: Wednesday, June 27th – 8pm
Why: Last Wednesdays at The Know! Green Noise Records Night showcases the latest and greatest in punk and garage rock. This month Cigarette Bums (LA) will be playing lo-fi psych punk-pop tunes off their recent release, Holy Smokes!. Buzz builders PinkSlime recently added some sass and tightened up their act with Kaitie Hereford joining in on bass. Still wet behind the ears, PDX trio Piss Test kicks off the night.
2.  Bass Drum of Death, DZ Deathrays, & Ghost Animal
Where: Mississippi Studios
How Much: $10
When: Saturday, June 30th – 9pm
Why: The last time this Oxford, Miss. duo was in town they played a killer show with Unknown Mortal Orchestra and Toro Y Moi (you're already kicking yourself in the ass, right?), and after a couple tours of Europe and Australian they're back with their chaotically tight brand of blown-out garage rock. Tourmates, DZ Deathrays punk rock will have you thrashing all over. Get there early for fuzzy and surfy dream-pop jams from Ghost Animal.
3. Erothyme, Halo Refuser, Guda, & Melting Pot Soundsystem
Where: Doug Fir
How Much: $5
When: Sunday, July 1st – 8pm
Why: Live N Love Productions, the Doug Fir, and Bacardi presents the "Back To Basics" series – Electro edition. Currently based in Seattle, Erothyme will have you grooving to his trippy electro dance music that might just blow your mind. Portland's Halo Refuser (Asher Fulero) mixes huge basslines with futuristic outer-spacey beats that might just blow your mind. Start your July off right with a night of rising NW talent and drink specials.