What's Going On: 08/22 – 08/29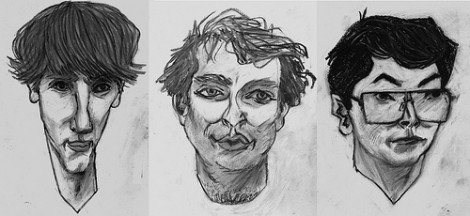 1. The Woolen Men w/ Bugs & Lame Drivers
Where: Record Room
How Much: $3-$5
When: Thursday, August 23rd – 8:30pm
Why: Returning from their West Coast tour in support of their self-titled July release, The Woolen Men are finishing up a couple last dates in Portland and Seattle. With Brooklyn power-pop tourmates Lame Drivers and Portland pop-punk duo The Bugs, you're not going to want to miss this one. Bring some extra dollars for merch and beers (or wine, Record Room serves both!)
2. Night Beats w/ TBA
Where: Doug Fir
How Much: $10
When: Friday, August 24th – 9pm
Why: Blistering garage-psych trio from Seattle, Night Beats are a must-see act. Frontman Lee Blackwell's blues-laced guitar stylings threaten to trigger a fuzzed-out explosion that will leave your eyes and ears in a psychedelic whirlwind. In 2012, just a few short weeks after releasing their debut EP, the band was picked up by Chicago's Trouble in Mind Records who later put out their full-length album. I highly adding both to your collection.
3. KPSU Kruise w/ Unknown Mortal Orchestra & Radiation City
Where: Portland Spirit
How Much: $20
When: Sunday, August 26th – 10:30pm boarding time
Why: Two rad bands for an even radder cause – proceeds benefit KPSU, the student-run radio station at Portland State University, toward obtaining a Low Power FM License. Boarding time is 10:30pm sharp with a 11:00pm departure & 1:00am return. Purchase your tickets online or call 503-224-3900. Food and drink available for purchase on the cruise. Be there or be square! This is a unique opportunity to experience some talented acts for a good cause – and it's on a boat!