What's Going On 08/15 – 08/22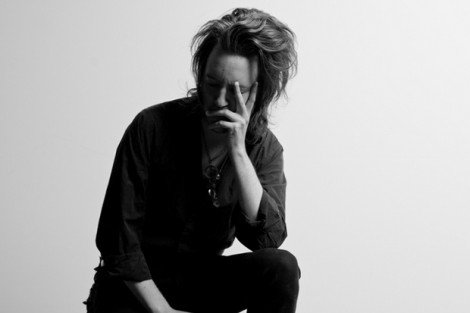 1. Wymond Miles w/ 1776 & The Woolen Men
Where: Holocene
How Much: $10
When: Wednesday, August 15th – 8:30pm
Why: In support of his second solo effort released this year,  Wymond Miles (lead guitarist for The Fresh & Onlys) makes a stop in Portland. After losing a close friend and some family members in a short span of time, Miles wears his heart on his sleeve throughout Under the Pale Moon. With vocals full of emotion and guitar work to match, you're in for quite an intimate evening.
2. Still Caves (Tape Release) w/ PinkSlime & Painted Canyons
Where: The Know
How Much: $5
When: Thursday, August 16th – 8pm
Why: After a digital release of their EP, Still Caves is having a proper release for Static Lips with a limited edition of 50 numbered tapes! PinkSlime brings the garage-surf punk tunes (high danceability and catchy as heck) and Painted Canyons (members of Palo Verde) plays instrumental cinematic post-rock awesomeness. As always, get there on time and buy the tape before it's gone forever!
3. Portland vs. Seattle Pop Battle
Where: Backspace
How Much: $5
When: Saturday, August 18th – 9pm
Why:  An all ages tongue-in-cheek knock-down drag-out power pop battle between our beloved Portland and our neighbors to the north. For a mere $5 you can show your loyalty and support for PDX bands Fanno Creek, Pheasant, Talkative take on The Hoot Hoots, Friends and Family, and The Torn ACLS. Who will come out on top? Only time will tell. (Editor's note: Portland!)
3a. Supreme Cuts w/ Poliça
Where: Wonder Ballroom
How Much: $13/15
When: Saturday, August 18th – 8pm
Why:  Delicate and sculptured, Supreme Cuts are the Chi-town production duo behind fresh new LP Whispers In The Dark. It's engaging, engulfing and entrancing, all at once — Listen loud in headphones. They will be opening for the genre-bending (think: ElectRo&B / Goth pop) Gayngs spinoff Poliça. Show at 8 — don't be late!