What's Going On: 11/06 – 11/13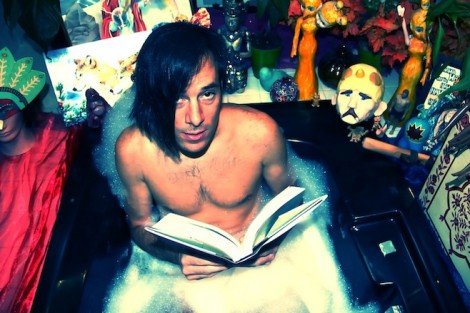 1. Of Montreal w/ La Luz
Where: Wonder Ballroom
How Much: $15/$17
When: Thursday, November 7th – 7:30pm
Why: What's better than seeing Of Montreal with Seattle's buzz-building La Luz?*** How about a SIGNED LP of Lousy With Sylvianbriar?! Thanks to our friends at Port City Music Authority, you have your chance to claim this sweet prize. Just click HERE to enter –> http://a.pgtb.me/Vk4Fsm.
***UPDATE: From the Hardly Art label: "Last night, La Luz were involved in a severe accident that totaled their van, destroyed their gear and merch, and injured the band members. As a result, they'll be bowing out of their remaining tour dates with of Montreal. If you're interested in helping them pay for medical expenses and equipment replacement, we've set up a special Paypal account for this purpose. 100% of your donations will go the band. Please consider chipping in if you're a fan." Link for donations Here: http://bit.ly/1cSyh9K
2. Crystal Antlers w/ Elephant Stone
Where: Bunk Bar
How Much: $10
When: Saturday, November 9th – 9pm
Why: Hitting the road on a North American tour in support of their third full-length, Nothing Is Real,  Crystal Antlers make a stop at Bunk Bar. Check out the video for their latest single, "Licorice Pizza".   With Montreal's Elephant Stone on the bill, you'll want to grab your tickets fast.
See Also
3. Sama Dams w/ Grammies
Where: Rontoms
How Much: Free
When: Sunday, November 10th – 9pm
Why: It started out as a solo venture for Sam Adams (no, not that Sam Adams), but with the addition of Lisa Adams and Chris Hermsen this trio has taken a turn down a much more versatile path. Sama Dams bring experimental post-rock to the table and Grammies have got the experimental no wave and neo soul covered.