What's Going On: 11/13 – 11/20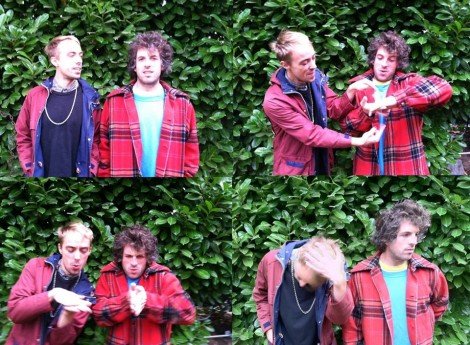 1. Nurses w/ Minden
Where: Bauccio Commons Terrace Room
How Much: Free
When: Friday, November 15th – 6:30pm
Why: KDUP and Pilots After Dark present "A Supergalactic Evening", featuring: Nurses, Minden, The Randy Jacksons, and Secret Sauce. This event is free and open to the public so show up, rock out, and maybe win a couple of tickets to Fitz and the Tantrums.
2. GALLONS w/ Blesst Chest & Burner Courage
Where: The Blue Monk
How Much: $5
When: Saturday, November 16th – 9pm
Why: GALLONS (members of Sun Angle, Menomena, Excuses, Junior Private Detective), Blesst Chest (members of The Joggers, Stephen Malkmus & The Jicks, and 31 Knots), and Burner Courage (members of Point Juncture, WA., Hats Off!, Fake Fireplace, and Neighbors). Yes, please.
3. Hunters w/ Audacity & Lee Corey Oswald
Where: Mississippi Studios
How Much: $8/$10
When: Sunday, November 17th – 9pm
Why: Hunters is a boy-girl punk duo with endless energy and catchy riffs. Influenced by the likes of The Stooges and Sonic Youth, the debut full-length is full of scuzzy post-punk tunes. Lee Corey Oswald kicks the night off, then lo-fi Fullerton punks Audacity take the stage.