What's Going On: 12/05 – 12/12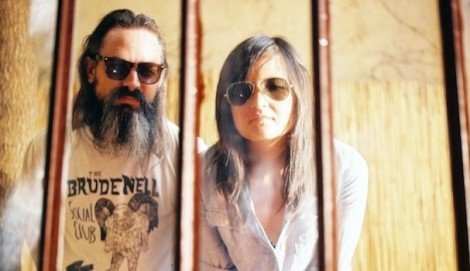 1. Moon Duo w/ Life Coach & DJ E*Rock
Where: Holocene
How Much: $10/$12
When: Thursday, December 6th – 8:30pm
Why: Ripley Johnson (Wooden Shjips) and Sanae Yamada have been burning up the scene with their propulsive beats and compelling acid washed shows for just over two years now. With the recent release of their latest LP, Circles, the duo put out a great video for their single, "Sleepwalker" featuring King Khan!
2. King Tuff w/ White Fang & Mean Jeans
Where: Doug Fir
How Much: $10/$12
When: Sunday, December 9th – 9pm
Why: According to SPIN, Vermont garage rocker Kyle Thomas – aka King Tuff – ranks in at #18 of the top 50 albums of 2012. It's good time rock'n'roll and who better than Mean Jeans and White Fang to get things started?! This show will sell out, so if you don't want to get tickets beforehand, at least show up early. Check out this sweet video Hannah Lew (Grass Widow) made for "Aloned and Stoned"!
3. Big Eyes w/ The Cry & Hornet Leg
Where: The Know
How Much: $5
When:  Tuesday, December 11th – 8pm
Why: Originally from the East Coast, Seattle's punk'n'roll trio, Big Eyes, has been making quite a buzz around the PNW over the last year, and rightfully so. Lead singer Kate Eldridge has a husky voice reminiscent of Suzi Quatro, and if you don't know who that is, you need to do your homework. Portland's The Cry and Hornet Leg warm things up early around 8-8:30. Don't be late!