What's Going On: 12/14 – 12/21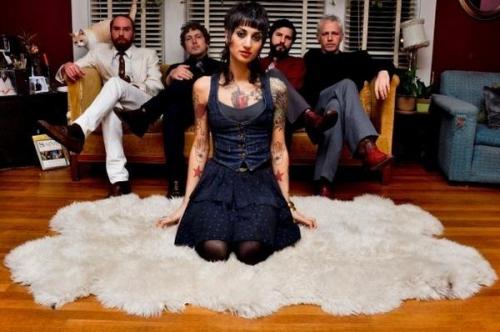 1. Y La Bamba w/ Sean Flinn & The Royal We, Rememory
Where: Holocene
How Much: $7
When: Thursday, December 15 –8:30pm
Why: It's always an incredible evening with Portland sweethearts, Y La Bamba. Let Luz Elena Mendoza and company warm you up with wonderfully unique vocals and striking presence. Joining them are Sean Flinn & The Royal We whose folk-pop music is filling Al's Den this month and is bound to fill your hearts.
2. Federale w/ The Soft White Sixties & Brush Prairie
Where: Mississippi Studios
How Much: $5/$7
When: Friday, December 16 –9pm
Why: Come witness the full orchestral sound and haunting 1960's Italian Western-inspired music of Federale. Known for having more than a dozen musicians for their live performance—it's truly a sonic treat for your ears. Starting the night off is Zia McCabe's (Dandy Warhols) country side project featuring members of SexyWaterSpiders and The Shivas.
3. Spookies w/ Woolen Men & Paper Brain
Where: The Know
How Much: $5
When: Saturday, December 17 –8pm
Why: Ex-Shaky Hands members Alex Arrowsmith, Colin Anderson, and Mayhaw Hoons team up with bassist Mickey Rivers for a new pop-rock adventure. This will be Spookies debut show, so come out and show some love. Get there early (for real) and catch the head-bobbing, booty-shaking tunes of Woolen Men and Paper Brain.