What's Going On: 6/15 – 6/22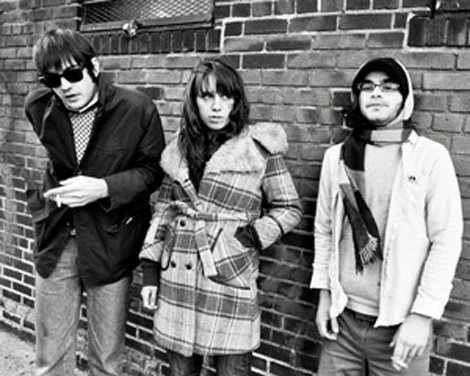 1.  Times New Viking w/ And And And
– Where:  Bunk Bar
– How Much:  $10 (+21)
– When:  Thursday, June 16th – 9pm
– Why:  DIY trio hailing from Columbus, Ohio, Times New Viking brings us ridiculously addictive hooks, clever lyrics, and just the right kiss-off attitude.  Jumping from Matador Records to an even bigger indie label, Merge, they released their fifth album, Dancer Equired earlier this year.
2.  The Reservations Album Release w/ Wampire
-Where:  Holocene
-How Much: Free! (+21)
-When:  Thursday, June 16th – 8:30pm
-Why:  Debuting their full-length album on Gnar Tapes, The Reservations are the new R&B project by Rex Marshall of Mattress.  Chris Hoganson (organ/vocals) provides the perfect yin to Marshall's yang with his fiery falsetto.  Churning out a mix of organ-driven soul and garage rock, you won't want to miss what's sure to be one of Portland's own best releases this year.
3.  The Slants / Bridge City Comics
See Also
-Where:  Mississippi Studios
-How Much:  $5 (adv)/$8 – all ages balcony!
-When:  Sunday, June 19th – 7:30pm
-Why:  Bridge City Comics, Robot Uprise, and KZME present the comic book release of Cognition: The Robot Uprise.  $5 with Bridge City Comic proof of purchase!  Plus as if a robot hell bent on destroying humanity wasn't enough to get your heart pumping, bring your dancing shoes and shake your butt to synth-pop group The Slants!