Show Review: Devendra Banhart at Wonder Ballroom
Devendra Banhart is currently touring his ninth studio album, Ape in Pink Marble, released in September. It's a lovely winter warmer continuing the sounds forged on 2013's Mala. Sweet and solitary, the songs are intimate while remaining sparse. The same could be said of Banhart's show at the Wonder Ballroom last month. A combination of ultra-comfortable and somewhat informal, Banhart and his accompanying band performed as though for a house party.
The singer-songwriter seemed to have a playful, if not aloof attitude throughout his performance. Playing a few tracks with the band before moving into a mini-solo set, Banhart asked the crowd for requests of which he would play a few chords before meandering to other snippets of songs or bi-lingual thoughts drifting around his head. Like most charismatic singers, Banhart is one to watch regardless of his level of energy: always carrying a nuanced swagger combined with freak-folk friendliness that makes his coolness almost approachable. The show was a combination of new songs and old notables that felt like a roaming medley of Banhart's catalog.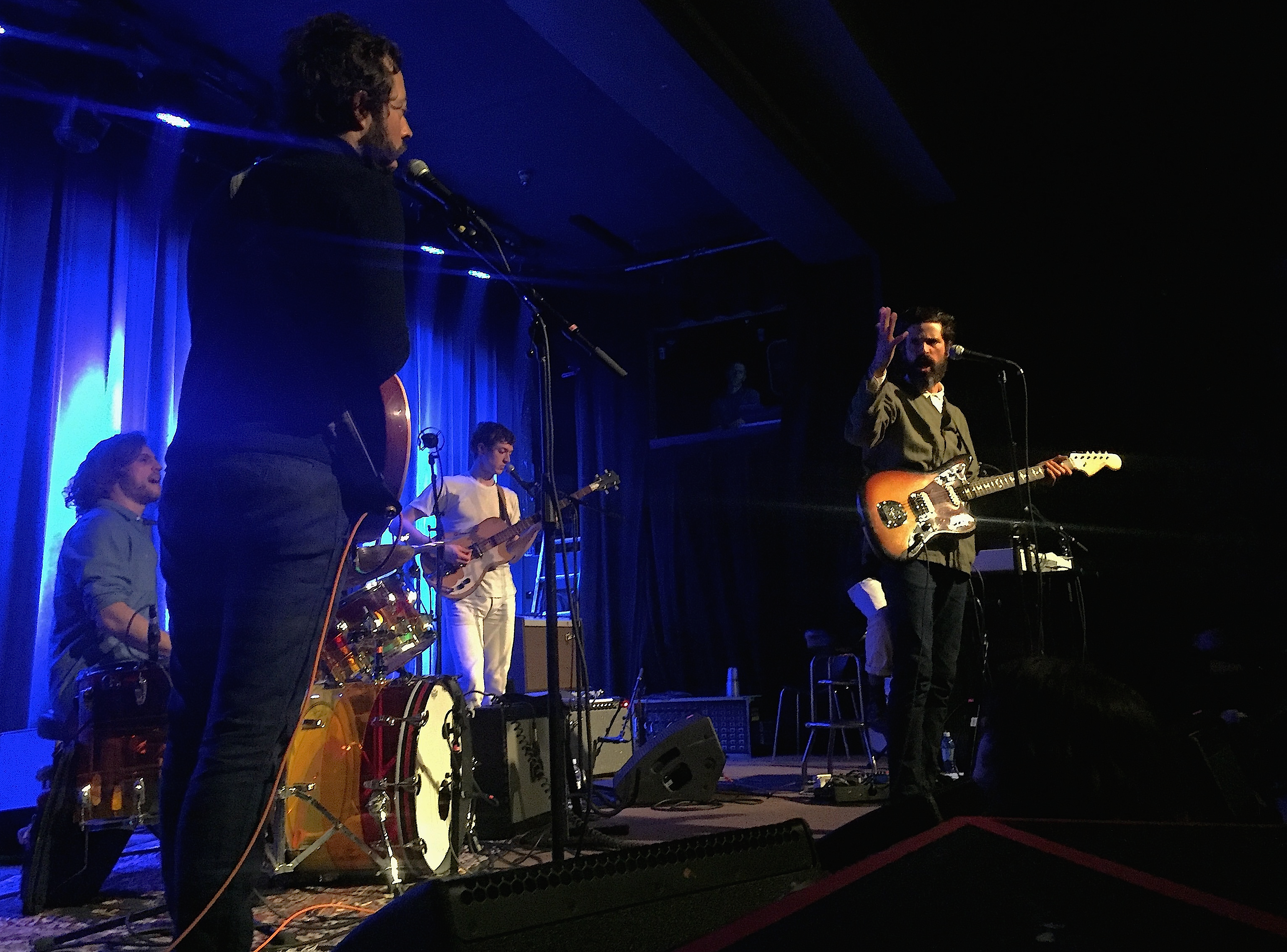 While Devendra Banhart succeeds in most sonic endeavors, his strongest tracks of late also happen to be his catchiest. The 2013 single "Für Hildegard von Bingen" brought a haunting groove early in his set that was hard for the crowd to ignore. While Banhart obliged on some requests and stayed moderately upbeat, he showed the most enthusiasm toward the end of the night with what should be his current single/video of choice: "Fig in Leather," a disco-folk diamond waiting to be unearthed. The performance was the most alive of the evening complete with the venue's mirror ball in full tilt. It would have been nice for the rest of the set to feel as energetic, but Banhart remained engaged nonetheless, providing continual pleasantries for his audience.
With little to prove in this moment of his career, Devendra Banhart is comfortable playing for his long-time fans or first-time followers, drifting his talents around the country continuing to hone his craft while producing exceptional folk-pop gems when the mood feels right. A musician and life-long creative, Banhart will continue to produce albums worth hearing. Much like experimental pop madmen such as Beck, it's simply a matter of whether we're tuned into what he decides to share.»
– Greg Lemieux