Show Review: Her at Doug Fir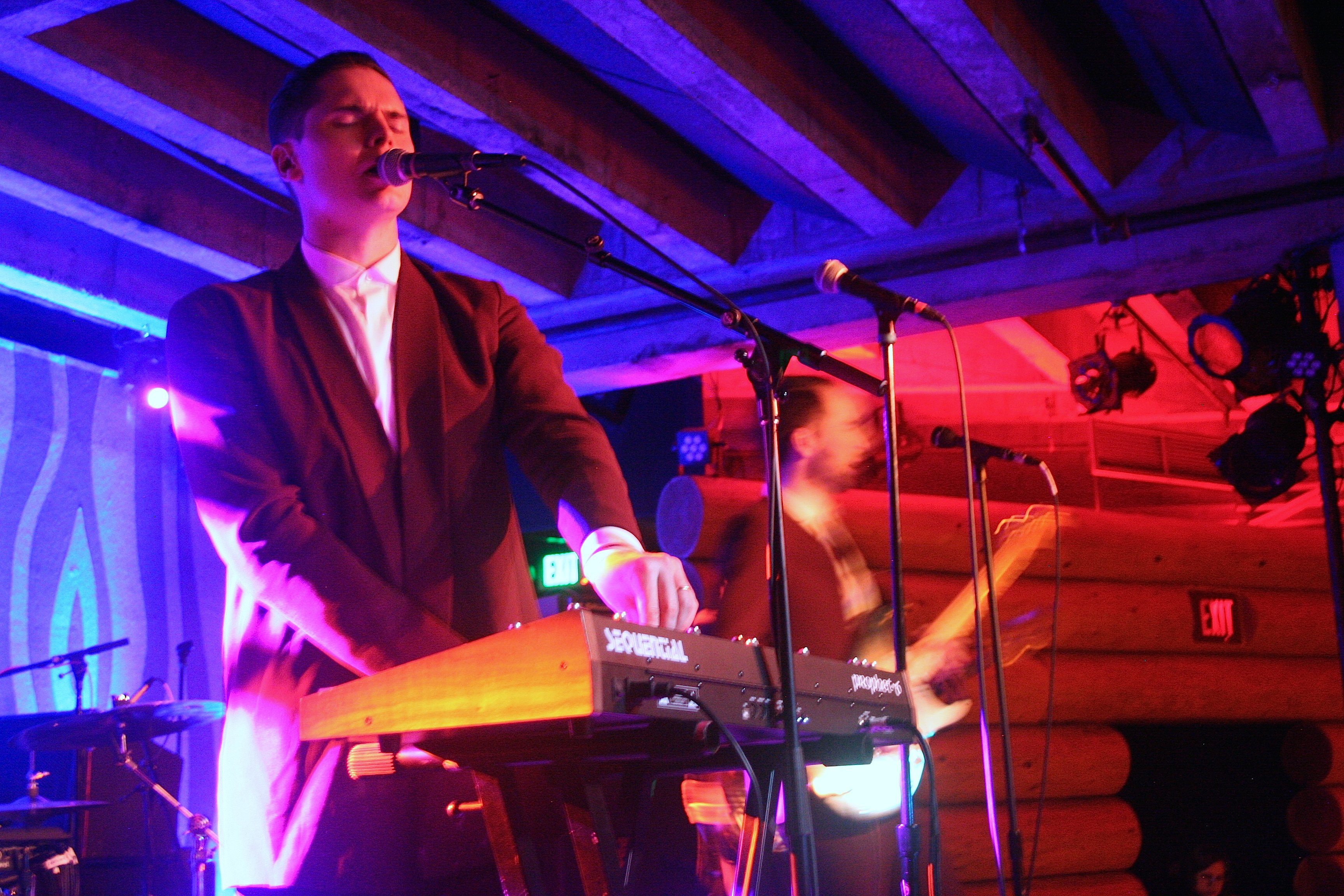 The results of last week's election certainly left the Portland community deflated; with protests daily, it's not surprising that many residents have been hiding under their covers mourning the state of the union. Unfortunately, that mood couldn't have been more present at the usually well-filled Doug Fir on Sunday night.
The French R&B and pop duo Her took the stage opening for electronic outfit Monarchy. With barely 20 people in attendance, the group came out to a mostly empty room with as much enthusiasm as they could muster for the sitting and stirring crowd. Her encouraged the audience to come in close for the performance, and it didn't take long to get the small crowd engaged and eventually enamored with the sexy and soulful stylings.
With only a self-titled EP available, the red-suited duo (along with white sneaker-wearing band) managed to console the small crowd while providing some simple catharsis on a dreary Sunday night. Singers Victor Solf and Simon Carpentier switched off vocal responsibilities while maintaining a sultry stronghold on their overall sound. Reminiscent of Sylvan Esso, Alt-J, or the UK's Jungle, it's difficult to grasp how Her hasn't broken through to more US listeners with super sexy and catchy singles "Five Minutes," "Quite Like," and the new track "Queens." But on Sunday, those songs made it easy to forgot about some of the unrest out on the main streets.
Listening to music has always been a form of escapism, and Her were able to provide both, closing out their evening with a gorgeous, if not audacious, cover of the Sam Cooke classic "A Change Is Gonna Come." The duo stated France was standing with the U.S. during this heavy time in our nation's politics. While it would have been welcoming for a larger showing from Portland music fans, the small crowd needed the comfort. By the end of the set, we were simply thankful to have Her there for us, at least for the night.»
– Greg LeMieux