Album Review: Drahla -"Useless Coordinates"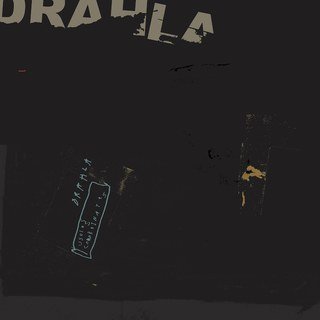 Formed near Leeds in 2015, Drahla is a post-punk group whose full-length debut for Captured Tracks, Useless Coordinates, gestated for quite some time. The now London-based three piece — Luciel Brown (lead vocal and guitar), Rob Riggs (bass), and Mike Ainsley (drums) — hit its stride in pretty great form. "Fictional Decisions," originally off their 2017 Third Article EP opens with an arresting line: "I am… the evan-…the evan-…-gelical…-gelical… counterfeit." A strong sense of lyrical imagination propels this band forward, breathing new life into the tradition of DIY-ethos bands from the UK. As such, there has been much anticipation for their first LP, featuring guest contributions from saxophonist Christopher Duffin.
Useless Coordinates certainly delivers the goods with a damaged, artsy take on post-punk. Brown's rapid-fire poetics, delivered in nonchalant voice, mirror her and Riggs' jagged guitar tones and Ainsley's pounding, minimal pulse. What's more, her lyrics hearken back to the incisive bite of the whole British pantheon of artists like Wire, The Fall and Magazine. Yet they are rooted very firmly in this time and place, evoking social media voyeurism, political polarization, and the struggle to make sense of endlessly-multiplied and distorted images. In particular, Brown hits a nerve on "Invisible Sex", touching on the hidden fears and desires of the digital world in a verbal avalanche. And Duffin (who apparently influenced the band to check out more experimental Japanese jazz), for his part, adds that crucial final ingredient of gritty absurdity with his squawking sax on tracks like the punishing "React/Revolt."
No track ever seems to linger for too long, but an impressive amount of poetic imagination manages to squeeze its way into each song. The metaphors always seem to draw attention to the gap between grim reality and plush unreality. Likewise, the imagery comes across fractured, cold, and grey, the industrial detritus of a conspicuously consumptive society. These sounds would be perfectly at home as the soundtrack to an Adam Curtis documentary, in other words. Overall, Drahla's talent is for making a good hook work for uncompromisingly provocative lyrical content. It adds up to a solid LP of outsider rock and roll indebted to the past but fresh and engaging all the same.