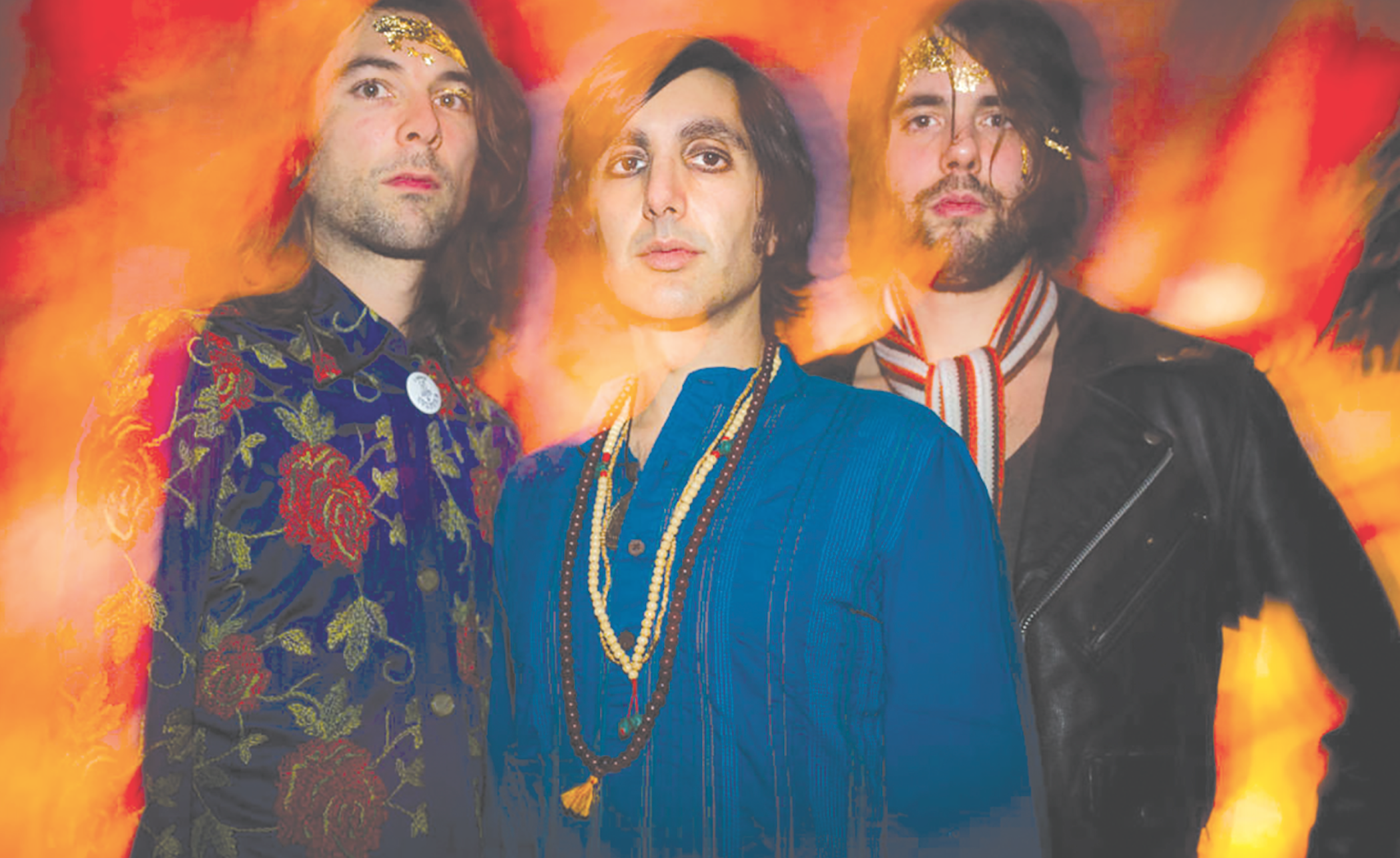 A month after they tour through Portland on Nov. 7, Elephant Stone are playing a show in my hometown of Manchester, and I'm going out on a limb to say it might just be a bit of a spiritual homecoming for them. Now, the band was formed in Montreal and was originally going to be a solo sitar-based project for frontman Rishi Dhir, but stick with me here.
Ignoring the obvious reference (they're named after a Stone Roses song), the band's fourth studio release, Ship of Fools, opens with the kind of rumbling bassline and electronic beat that might have pounded from the speakers at The Haçienda back in the early '90s and would fit right in at The Warehouse Project in 2016. Hell, even the backing vocals could be Rowetta singing with the Happy Mondays.
Taking this album into account, the band's immediate contemporaries seem to be Tame Impala and MGMT. The sound can definitely be described as "psychedelic," but Elephant Stone seem to eschew the rather more esoteric shoe-gazing of other bands within the genre in favor of actual hook-laden tunes. There's a strong groove that runs throughout the album, and it's strongest when backing up the wonderful rhythmic sitar and dreamy vocals.
There's light and shade here too. The quieter moments on the record, like "Photographs," have a hazy Beatles thing going on. That's no great surprise, but it works well. Lead single "The Devil's Shelter" is a swelling psychedelic wave, bringing to mind The Horrors, while the standout track for me is "Love is Like a Spinning Wheel." It's just over five minutes of pure Balearic soul and would make the ideal soundtrack for summer sundowners in a much more pleasant locale than Manchester in October.
See Also
Overall, this is an eclectic party album, an authentic blend of influences and a multifaceted gem.»
– Rick White