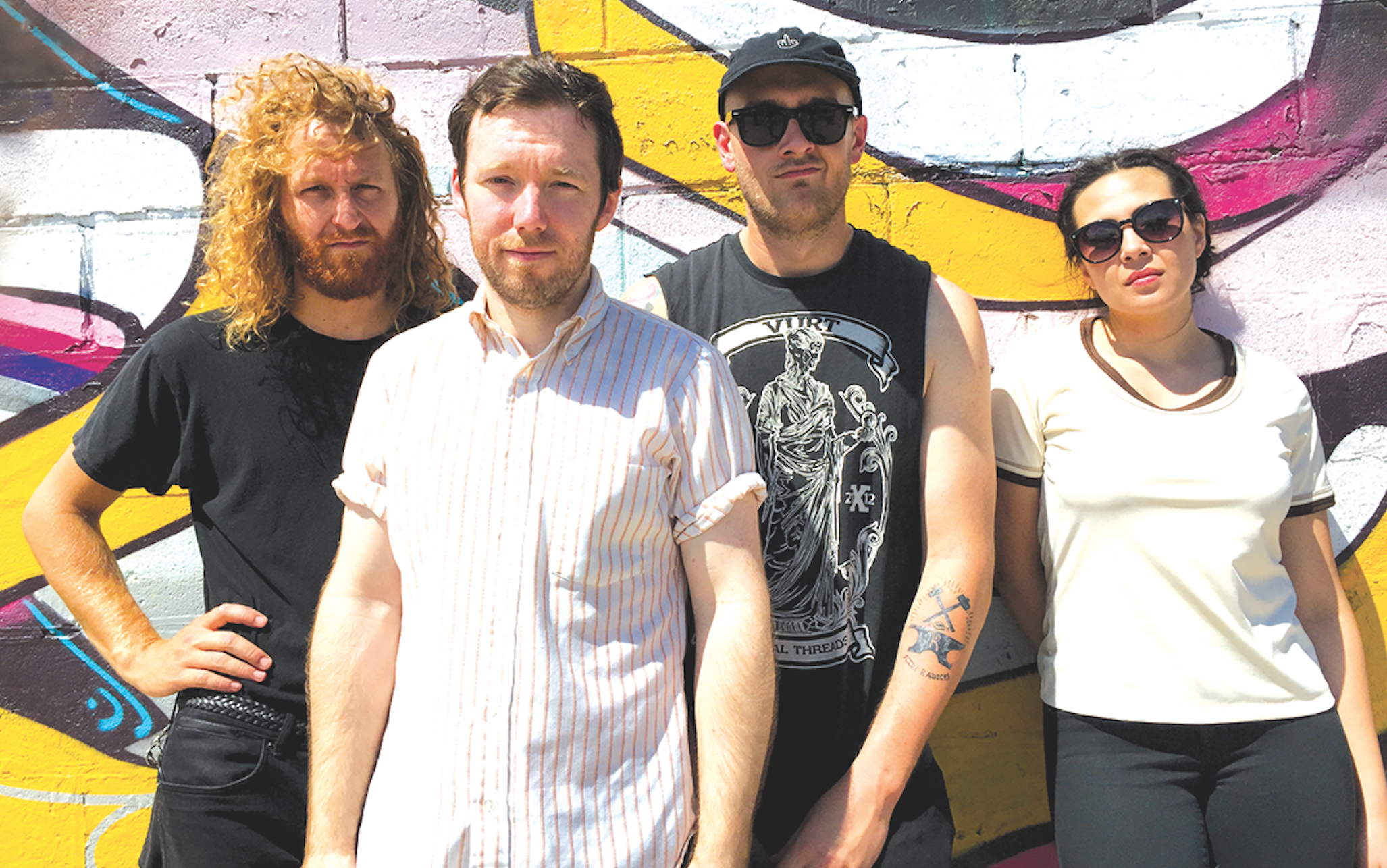 Do you know your immigration law? Gary McClure of American Wrestlers does. In 2014, while waiting for his green card to come through, and not allowed to work in the US, McClure bought an 8-track and recorded an album, American Wrestlers. He arrived at that latent point in his life after his previous band, Working For a Nuclear Free City, which he'd formed in the UK with long-time writing partner Phil Kay, dissolved. McClure met an American studying abroad and fell in love. It was after moving to St Louis and marrying future bandmate Bridgette Imperial that he began wrestling for his green card and gave creation to American Wrestlers. On the album, McClure explores the themes of youth and self-discovery through a lens of lo-fi indie power-pop and the warped flare of damaged, old tape.  
I called McClure one rainy afternoon and discussed his musical journey. A humble gentleman, he made that path sound straightforward, though not by any means easy. After recording American Wrestlers, he submitted his album to music blogs across the country and was promptly picked up by Fat Possum Records. Once talk of a tour began, he realized that he needed to recruit a band. Posting an ad on Craigslist, he found bassist Ian Reitz and drummer Josh Van Hoorebeke. With his wife on rhythm guitar and keys, American Wrestlers toured and recorded their latest release, Goodbye Terrible Youth.
While the production value of Goodbye Terrible Youth was markedly different than the self-titled debut album, McClure stayed true to his indie rock roots; he simply updated to a laptop and some quality microphones. The new album honestly explores being an aging artist and the anxiety and fear that comes with the pressure to produce gold. By simply producing, McClure is well on his way to finding himself through his music and a having successful career in the field of alchemy, i.e., creating gold.»
-Stephanie Scelza
See Also
*American Wrestlers plays Jan. 25 at Bunk Bar. Tickets here.