Premiere: Night Heron "Vanity"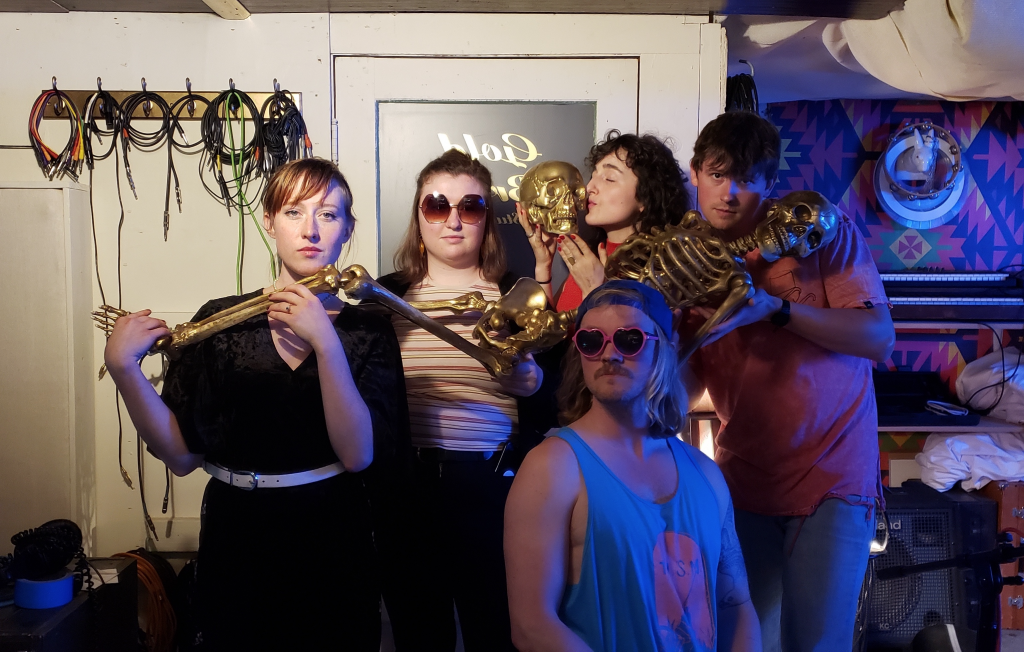 Vanity is a song about inner conflict and ego death. It's about the high highs and low lows that come with being a person in a superficial world. It's about confidence and self-doubt, victory and defeat, survival and fear; it's about all of the ambiguities that lie in and around these states of being.
Cameron Spies (previously of Radiation City) is the drive behind Night Heron. As a musician and producer, Spies is nestled deep within the Portland music scene and is happy to work with an ever changing band behind him. "There are so many amazing musicians in this town, so why not try to work with as many of them as I can?" he says about the scene at large. Night Heron's current iteration consists of Lia Gist (Seance Crasher, et al) and Casey Hoelting singing dual lead vocals alongside Spies, Nicole McCabe (Martha Stax) shredding the saxophone, Andy Lawson (Aan) on synth and singing harmonies, and Eddie (Starship Infinity, Aan), playing synth bass and Juno 106.
Spies wrote this particular song over two years ago. While the lyrics have not changed, Spies emphasizes that the meaning has evolved, particularly with the birth of his first child. "I hope to provide for her the most balanced and understanding lens thru which to view the world," says Spies. "I know perfect harmony is impossible to impart, so I'll just do my best, as my parents did with me, and theirs before, etc. forever. That's really what this song is about, I suppose. This is dedicated to Alma."