Video Premiere: And And And – "Windows For The Blind"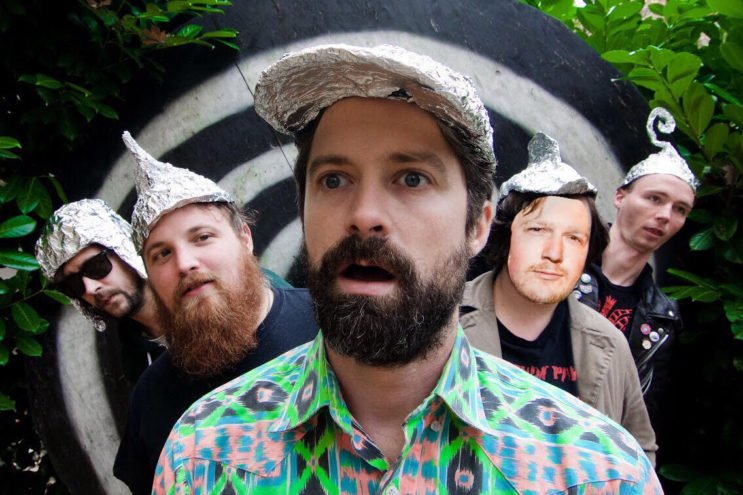 The Saga continues for Portland's And And And. As the angular rock quintet gear up to self-release their second studio LP, Idiot, on February 13, the band grapples with the philosophy of the internet and the capitalistic evolution that has dissolved it's virtue, so they've taken themselves offline (at least the platforms that devalue their work). They've stopped using their Facebook page and they're not releasing the album through any digital streaming platforms. To stay up to date with their goings-on, or to pre-order Idiot, visit the band's own webpage, here.
Ahead of Idiot's release, Eleven is pleased to premiere the video for "Windows For The Blind", the latest in And And And's absurdist self-made music video series. Follow along as they perform questionable surgical modifications on their wizard-possessed angry neighbor (whose hand they'd previously cut off to escape an alternate reality he'd trapped them in), guitarist Berg Radin takes a lot of drugs, and they deal with the unexpected death of their beloved bassist, John "Salad".