Premiere: "Pin It On" by Boone Howard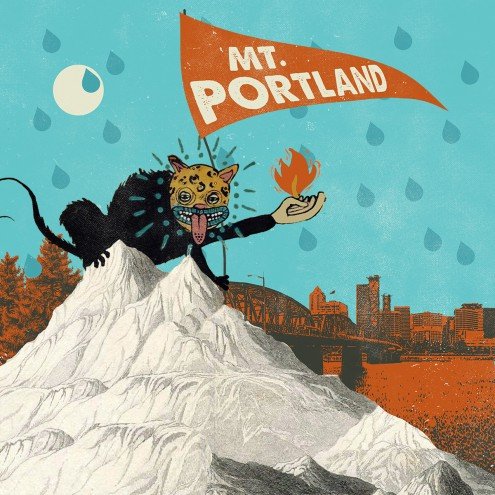 A slew of PDX homies collaborating on something awesome… that's a story we've heard before, but not like this.
Under the leadership of (July '15 LF) Joel Magid, Mt. Portland is a compilation album featuring some of the most dialed-in jammers in the Rose City, and it's a compilation made to destroy your notion of compilations.
As a taster, ELEVEN is thrilled to present Boone Howard's exclusive cut from the album, "Pin It On":
The team will be celebrating the record release on Feb 28th @ Rontoms, with appearances by:
And And And
Joel Magid
Candace
Acoustic-Ish opening performances by Boone Howard and Micheal Finn.
Now here's the full list of artists on the album:
Ah God, And And And, Joel Magid, Mascaras, The Century, Boone Howard, Genders, Grandparents, Candace, Minden, The Domestics, Sama Dams, and Talkative.
We love them all. The album is super rad, and best described by the foreman himself, Joel Magid:
"Mt. Portland
Forget everything anyone ever told you about compilations:
Compilations are lame.
They don't sell.
The songs vary from bad to worse.
Comps are always put together by a panel of people with horrible taste in music, seeking opportunistic profit.
I would be inclined to agree with you. Usually.
Mt. Portland is here to destroy all that.
Mt. Portland isn't for sale. It's free.
Every copy will be given away for nothing.
Any money accidentally made will be donated to charity.
Mt. Portland sounds like an album, not a bunch of random songs shoved next to each other. Why?
Because I was inspired to put Mt. Portland together to document the amazing music scene currently in bloom in Portland Oregon.
Because all the songs were recorded specifically for the record at the same time in the same place: Buzz or Howl Studios in Portland. Stan Wright owns the analog studio and he recorded and mixed every song for free.
Every single track on Mt. Portland is exceptional…
But anyone with ears could tell you that.
There are a million reasons why Mt. Portland will be played long after the death of so many other compilations, but the simplest reason I can give you is the only one I need:
Mt. Portland is better.
[A final note from Joel, that the above] was not written with the intention of stirring up or putting down local comps, but rather just to shake up the national complacency around the stigma of comps. We love our local pdx compilations!"
We do too, Joel. We do too. The artwork image is appropriate, with this album representing a shiny flag atop our beloved music scene.