Show Preview: Hey Marseilles at Wonder Ballroom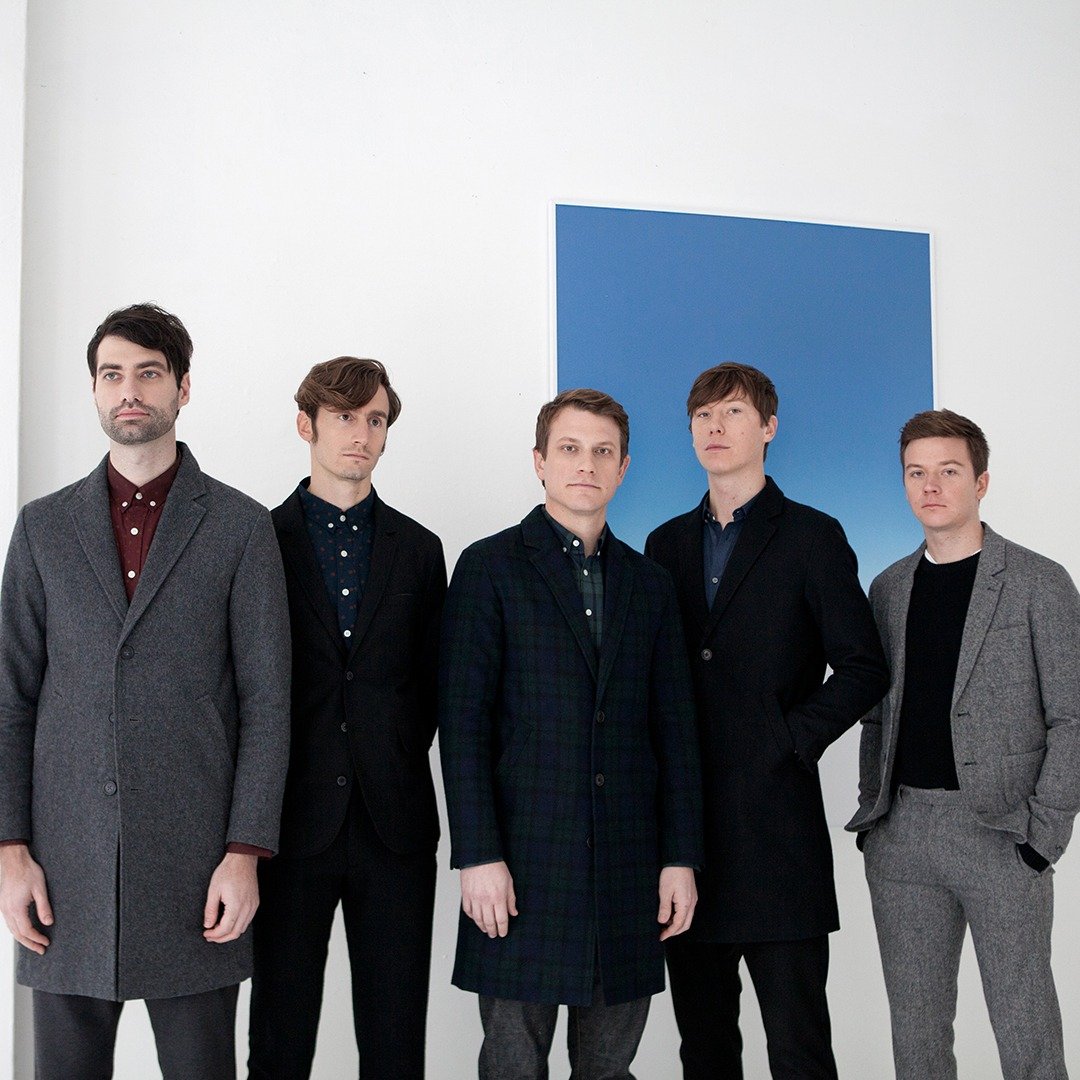 Hey Marseilles began life a full decade ago as a baroque-orchestral pop band in Seattle. Their first release, To Travels and Trunks, established the group as a Northwest favorite. Second release, Lines We Trace, moved the band to a slightly poppier sound, while still retaining its orchestral roots. It also saw the band heading out on its first national headlining tour. Now, with the release of their third, and self-titled, record, Hey Marseilles has made the transition to full-on pop, with occasional bursts of rock 'n' roll noise. But it's still a sound that only Hey Marseilles, a band steeped in a history of cello, violin and accordion, could make. You can catch the new tunes, and some oldies, when they play the Wonder Ballroom on March 31. (Tickets are available here.) 
Eleven recently talked with lead singer/songwriter Matt Bishop about the new album and life on the road.
* * *
Eleven: You played the new album on the road for at least a year before it was released. Was that an intentional decision or just a circumstance of how the album writing and recording was happening?
Matt Bishop: It was a bit of both. Songs are evolving creatures, so the more we play them live, the more we understand their strengths and weaknesses and how they resonate with listeners. But it was also a product of the release schedule. We would have loved to have gotten the album out sooner, but the reality of the music industry's timeline is its own factor. 
11: How has the reception been for the move to a poppier sound?
MB: It's been really good. We've been encouraged by the audience response. To me, the difference is mostly about a production aesthetic. And talking to fans after shows, it seems a lot of our original fans still have plenty to appreciate that is genuinely and characteristically Hey Marseilles.
11: Over the past three albums you've moved away from a more strictly orchestral sound. The new album still makes room for the the violin and cello on quieter songs, but it's also the first album to not include an orchestral interlude. Do you see coming back to that worldly, gypsy sound eventually or has the more pop and rock sound taken a permanent hold on the band?
MB: I can't really say with any certainty what our songs will sound like in the future, save that I'll be singing and the appreciation for layers and acoustic experimentation will be there. The accordion-less pop and rock sound has been a part of every one of our albums, but now it's just most are all of the songs on this album. I don't foresee the accordion making a comeback in the near future. There are tones and samplers that are more interesting to us now. 
11: You're touring fairly incessantly these days. You're playing bigger rooms too. How has the tour been treating you?
MB: So good! We're on our first headlining tour in a couple years, though we've done a decent number of opening slots recently. But we're pulling more people to shows than ever before and the response really feels like its the strongest its been. We even got a new van with a bunk bed in it. So … things are happening.
11: You're playing the Wonder Ballroom on the 31st, which is roughly three times as big as Mississippi Studios, where you played your last Portland show. Excited? Nervous? Anything you love about playing in Portland?
MB: We are always excited to be in Portland. We played the Wonder Ballroom opening for Rogue Wave a few years back and really enjoyed its vibe. We have awesome fans and friends in Portland, so it's always a date on the calendar we circle and look forward to.
11: Please explain how the hell Reggie Watts ended up on "Perfect OK."
MB: He actually has pretty deep Seattle roots. He was in a band called Maktub that I was a huge fan of in college. This was before he pursued comedy full time. Our producer suggested his name out of nowhere, and we were like, "Yeah, we kinda know him." We sent it to him, he did his very Reggie thing, and we're in love with how it complements the song.
11: Have you been listening to anything new and exciting in the tour bus?
MB: Been listening to a lot of the EL VY record. Ryan Hemsworth. Not new or exciting, but I've gone through this really surprising phase of falling in love with the first Jars of Clay record. The '90s were so good for acoustic-electronic jams about feelings. 
11: I think Hey Marseilles is a great example of a dedicated, hardworking band. You've been building a steady fan base for close to a decade now. Any advice for young bands just starting up?
MB: It took us a couple years to realize this, but really you just have to keep writing and producing and making music and getting out there on the road to see if it sticks. Do it for as long as you think it's still making traction and it makes you happy. 
11: My little sister, Katy, recently cooked the entire band breakfast in Nashville. Any tips for her? Eggs too runny? Syrup could have been warmed up?
MB: It was beautiful and wonderful and the only vegetables we had for about a week. We are still grateful.