What's Going On: 06/19 – 06/26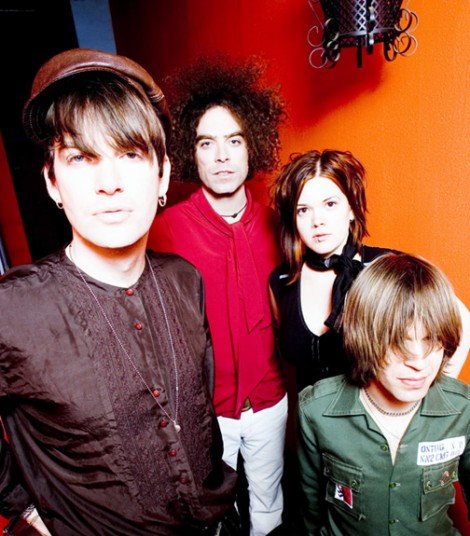 1. The Dandy Warhols w/ The Shivas
Where: Wonder Ballroom
How Much: $22/$25
When: Wednesday & Thursday, June 19th & 20th – 7:30pm
Why:  Celebrating the 13th anniversary of  the critically acclaimed Thirteen Tales from Urban Bohemia, The Dandy Warhols make a stop home for two nights. The quartet will be performing the album front to back with a few extra surprises. Tonight's show is an all ages event and Thursday 21+. Both nights include tourmates, The Shivas! Get there early and get ready to hear songs you've never heard live.
1b. CSS w/ IO Echo
Where: Crystal Ballroom
How Much: $22.50
When: Wednesday, June 19th 8pm
Why: CSS is a riotous dance party from Sao Paulo, Brazil. The lead singer is named Lovefoxxx, what more do you want to know?! They are on tour with IO Echo, who will be bringing pastel doom and industrial-pop to make your summer shine extra bright. This bill is a poppy, strobing, glittering whirlwind.
2. The Builders & The Butchers w/ Sons of Huns & River Giant
Where: Mississippi Studios
How Much: $15
When: Saturday, June 22nd – 8pm
Why: Come join urban folk rockers, The Builders & The Butchers, to support the release of their latest album, Western Medicine. In lieu of self-releasing, the fifth full-length is out on Badman Recording Co. Drawing inspiration from the post-apocalyptic writing of Cormac McCarthy, y'all are in for a treat! Seattle's River Giant and locals Sons of Huns warm up the evening with some blistering rock'n'roll.
3. Minden w/ Yours
Where: Rontoms
How Much: Free
When: Sunday, June 23rd – 8pm
Why: A couple years ago this sextet were Kansas City's latest buzz band. After breaking hearts and sending the Kansas City scene into pouting fits, Minden relocated here in June of 2012. Within a few months, the group released their first full-length record, Exotic Cakes. The album is full of dance-pop radness with some solid songwriting skills to boot.