What's Going On: 09/19 – 09/23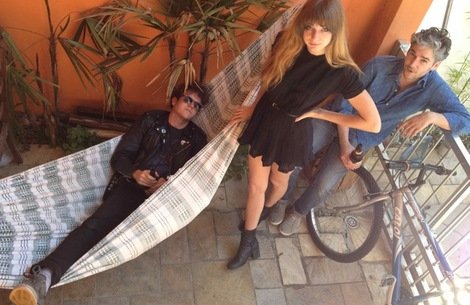 1. Ringo Deathstarr w/ Sundaze, WL & Industrial Park
Where: Slabtown
How Much: $8
When: Thursday, September 20th – 9pm
Why: The psychy shoegaze Austin three-piece have just leaked Mauve, the follow up to 2011's Colour Trip, which is due out next week. Check out the openers: shoegazey dream-pop Sundaze, WL, and post-punk rockers Industrial Park – you won't to miss any part of this super solid line-up.
1a. Onuinu w/ Shy Girls & Magic Fades
Where: Holocene
How Much: Free
When: Thursday, September 20th – 8:30pm
Why: The highly anticipated debut release, Mirror Gazer,  from Portland's own Onuinu has finally arrived! If you plan on staying on the East side of the river, plan on kicking it at Holocene. Shy Girls and Magic Fades are opening, as well as DJ Bobby Dangerous and DJ Zack. Go get ya some Onuinu!
2. The Raveonettes w/ Melody's Echo Chamber
Where: Hawthorne Theatre
How Much: $16/$18
When: Friday, September 21st – 8pm
Why: Danish duo, The Raveonettes, are touring in support of their sixth studio album released just last week. Come check out the sweet sounds of Observator and dance the night away to your favorites off Lust Lust Lust and Raven in the Grave. Joining them is French songstress Melody Prochet and her dream-pop project, Melody's Echo Chamber.
3. The Bugs w/ The Woolen Men, Sad Horse & Needles and Pizza
Where: Tonic Lounge
How Much: $4
When: Sunday, September 23rd – 8:30pm
Why: Four bands for $4! It's a heck of a deal if you ask me. It's the debut show of Needles and Pizza, a minimal garage-wave duo featuring ex-members of Cat Fancy and current members of K-Tel '79. You might want to grab a nap so you can stay up all night and party down with Sad Horse, The Woolen Men, and The Bugs!