Show Review: Anaïs Mitchell at Doug Fir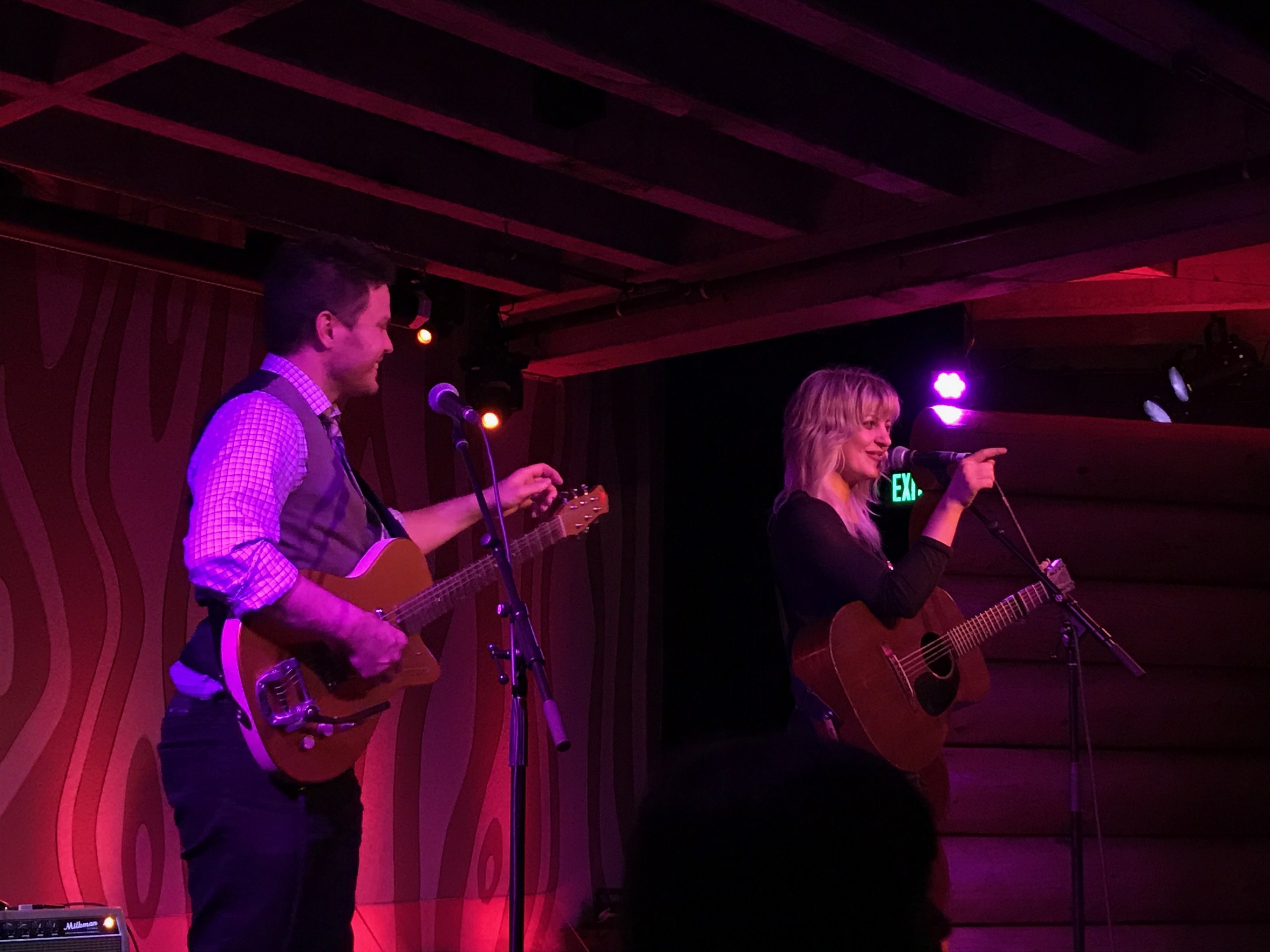 The same thought apparently brought many couples to Anaïs Mitchell's packed Thursday night show at Doug Fir — a date night. That's not a surprise for a singer-songwriter who's always written vividly and touchingly about the romantic and who, now 15 years into her career, is watching the bulk of her audience enter their thirties.
More remarkable than the forces that draw couples to a folk show was what they appeared moved to do at certain points in Mitchell's set. All around the venue floor, you could see hands suddenly reaching for hands during "Now You Know" or a serendipitous embrace at a precise moment of "Wedding Song." Mitchell's songs don't come packaged with a holistic sentiment; they evolve and course through themselves. Their author hitting a poetic sweet spot is enough to make someone reach out for the one they love.
Mitchell was joined onstage by guitarist Austin Nevins for a modest, but not sparse set. Between Mitchell's fingerpicking, Nevins' whammy bar, and the prioritization of the lyrics, the two-person setup actually managed to feel sonically ornate. Mitchell drew her setlist from several records, but most often from 2012's Young Man In America, a sweeping and imagistic epic about American masculinity. The standout here was "Tailor," notable for Mitchell's rare knack for vocal rolls and her ability to hang on the words at the end of poetic stanzas. There aren't many singers you'd compliment for their diction, and fewer still possess diction as exacting at Mitchell's.
The set's highlight was "Why We Build The Wall" from Mitchell's 2010 album Hadestown, a folk musical recasting the Orpheus myth and featuring such artists as Justin Vernon, Ani Difranco and Greg Brown on the record. "It's not about the current guy," Mitchell introduced the song with a helpless chuckle, but if the president "bears some resemblance to Hades, king of the underworld," what could she do? With its Russian nesting doll structure about why the wealthy blockade themselves from those in need, the song saw Mitchell savoring each building refrain more than the last.
* * *
Portland's own Hip Hatchet opened the show, with singer Philippe Bronchtein charming and warming up the crowd with his rustic ballads of reflection and isolation.