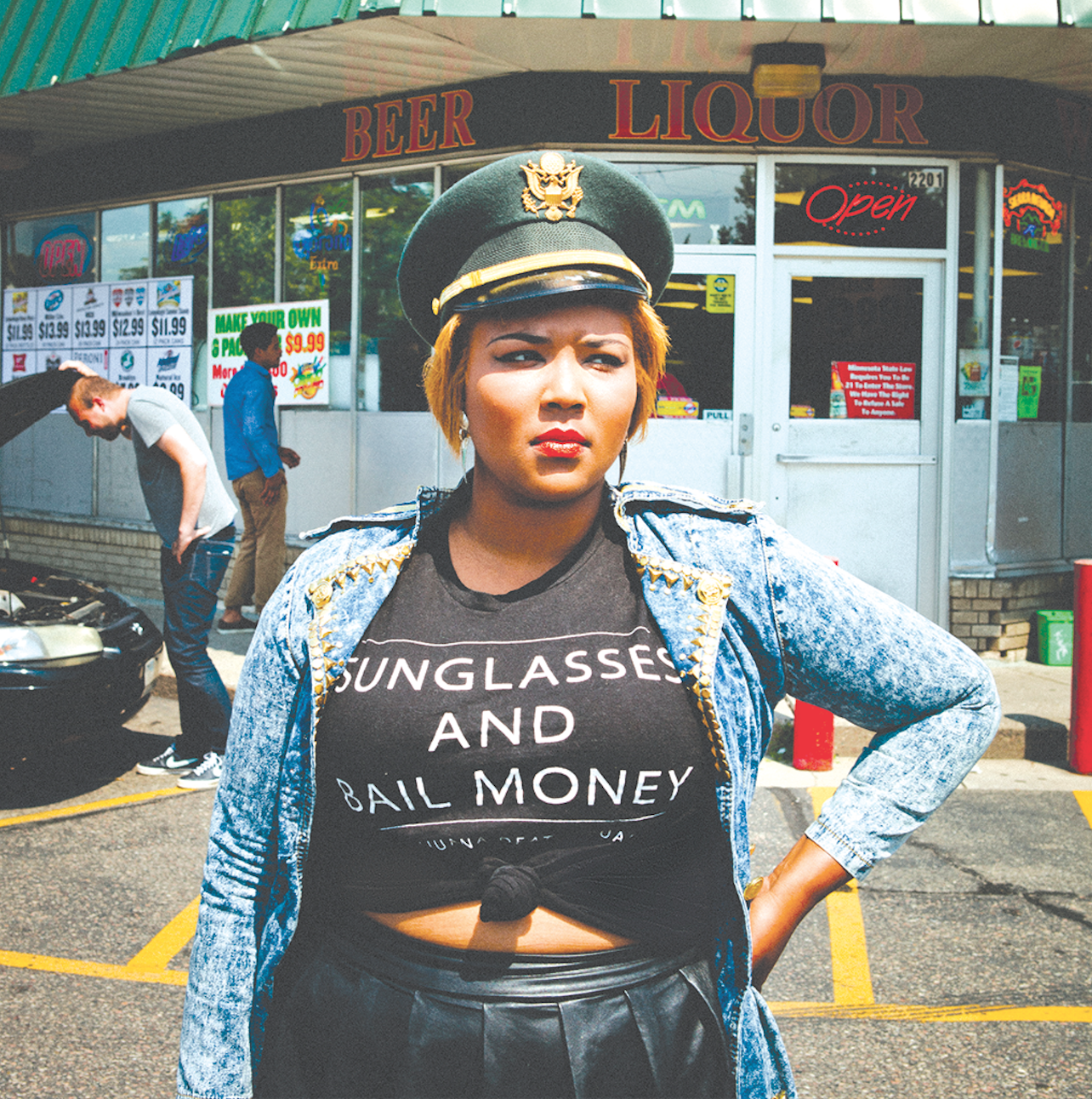 Somewhere between the genuine, empathetic nature of Lauryn Hill and the fire and spunk of Missy Elliott lies Lizzo (also alphabetically). The Minneapolis-based, Houston-raised hip-hop and indie-R&B/pop artist has had a hell of a past couple years.
Lizzo (born Melissa Jefferson) debuted her first solo album, Lizzobangers, in late 2013, and it became the baseboard of her fame. Rooted firmly in the Southern sounds of old-school chopped and screwed, she proved herself as a spitter with a distinct energy, reminiscent of Elliott with perhaps even a little more aggression. Lizzo has that energy in spades, and she cuts deep with historical and cultural references to people like Lizzie Borden, Jack the Ripper, and Dorothy Dandridge.
But what sets Lizzo apart is her ability to switch flawlessly between the fury of rapid-fire flows and experimental R&B wonder found throughout 2015's Big Grrrl Small World and 2016's Coconut Oil. Her comfort traversing genre boundaries is astounding, and the progress shown from her 2013 debut to Coconut Oil is a promising sign for her future. Coconut Oil combines a dexterity of sonic elements through the six-track EP. She switches from bars to breathtaking belting in a matter of seconds.
Released this past October, Coconut Oil is Lizzo's first major-label release (out on Atlantic and Nice Life) and features possibly her most commercially accessible music yet, with single "Good as Hell" recently featured in Barbershop: The Next Cut. The other single, "Phone," is reminiscent of Elliott's "WTF (Where They From)" in the very best way, injected with Lizzo's own style and humor. Coconut Oil is an expression of self-love and an exploration of her sound: Radio-friendly instrumentals abound while the artist retains her status as an impeccable emcee. More than anything, this EP acts as a bridge from her fire and fierceness to her personal emotions and thoughts, and it's in the continued mastery of this intersection where her future lies.»
– Tyler Sanford
*Lizzo plays Jan. 29 at Doug Fir Lounge. Tickets here.