Smmr Bmmr @ Plan B, 8/5 – 8/6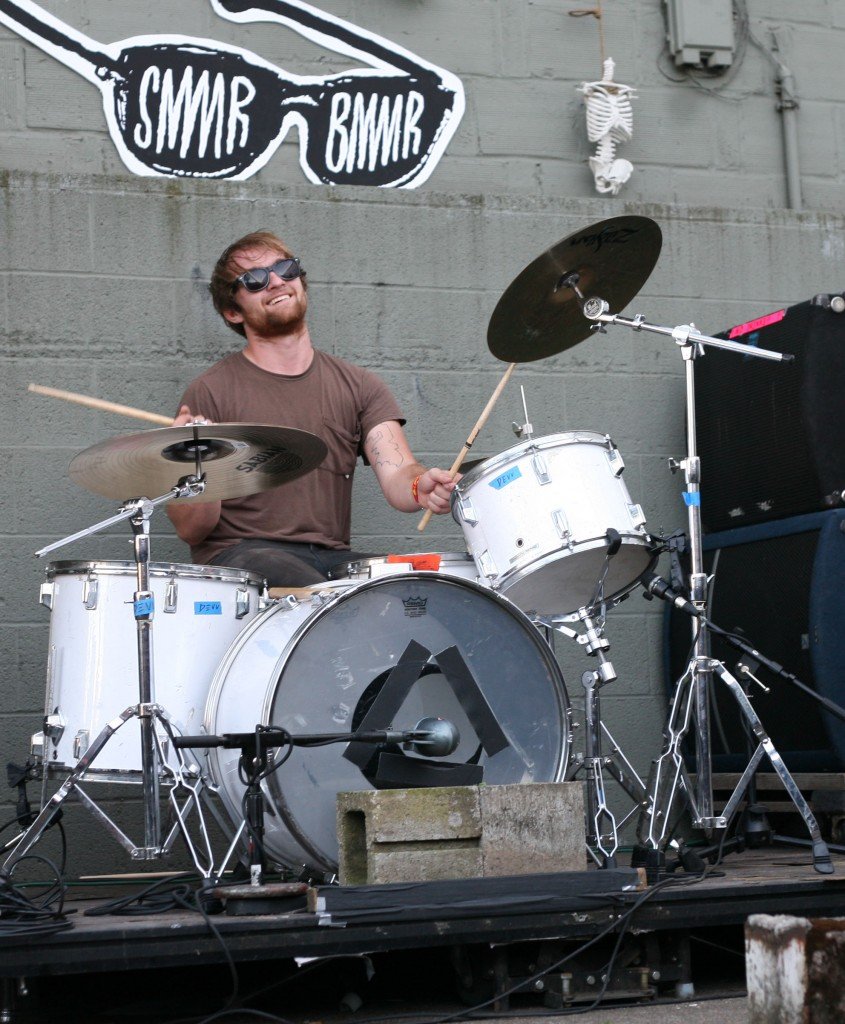 Smmr Bmmr 2011 ; a review by Wendy Worzalla, photos by Brenda Ubhoff
Bubblegum pop tunes from Cowabunga Babez and Peach Kelli Pop made the perfect soundtrack to the breezy, carefree summer night.  By the time Apache, Therapists and Blood Beach rocked our collective socks, the crowd was drunk on Viso, Sizzle Pie and PBR.
Bringing the party in-doors, Bay area's The Moonhearts nailed their Portland debut with lo-fi garage rock goodness.  Expect great things from this band and lead man Mikal Cronin.  Mean Jeans and Personal and The Pizzas each had crowd-pleasing sets that kept the people moving and grooving into the night.
It's tough to say which night was better—all the bands deserve some serious praise for sure–but Saturday provides plenty of evidence.  Ghost Mom set the pace and Nadia Buyse had all the right moves.  A few acts later, Cecilia und die Sauerkrauts kicked it up a notch with an exuberant 26-minute set.  Guantanamo Baywatch kept the beach babies more than happy with one of their best shows this summer.  And is it just me or does The Audacity just keep on getting better?  Dang.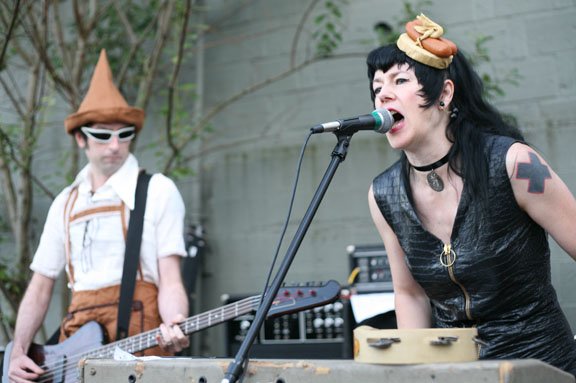 Veterans Shannon and The Clams made their third appearance closing out the night with Vermont's finest, King Tuff.  Shannon Shaw's vocals are a force to be reckoned with–your body knows it's something uniquely awesome before your brain can even process it.  Needless to say it was another amazing year at the BMMR.
More photos on Flickr