Album Review: Lo Fives – "No Fidelity"
"No Fidelity" is the latest dizzy and electric full-length from Portland's Lo Fives. Presumably, the title is a play on the term high-fidelity, suggesting an endless amount of distortion and noise. Throughout the album, there are themes of relatable boredom, political frustration and unnerving confusion—perhaps having no fidelity, no dedication to anything in particular, one might be lost in the daily noise, wondering what to do and what it's all for. Lo Fives puts that feeling in the forefront and unpacks it, painting a picture of a dystopian reality.
The album starts with the laid back, dreamy instrumental "Berkner Island" before steering into the intense and driving tone maintained throughout the album. "Blockhead" is quick and pulsing, feverishly asking: "Who's to blame when the whole world is up in flames?" Stand out song "Blacklight Pt. 1" dials it back just enough to create a definitive groove while "Swan Song" channels an unhinged Fred Schneider of B-52's, stepping in for John Dwyer at a Coachwhips house show.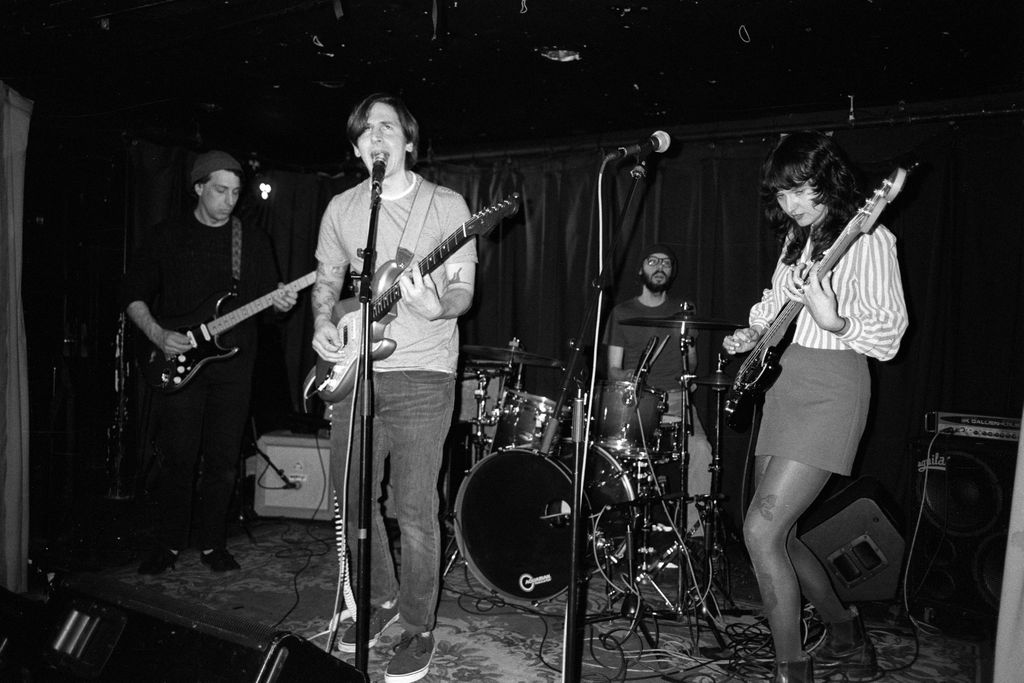 Lo Fives has mastered balance, creating space for each instrument to be heard. The two guitars play off each other well, building a wall of melodic fuzz with moments of crisp delay; the bass consistently dances through each song, clearly locking everything in place; drums find just the right moments to be wild, while knowing when to hold back. To top it all off, Lo Fives' colorful lyrics are straight from the imagination, at times screaming as if to will the mundane into something significant. It all comes together to create an album that is assertive, poetic, raw and relevant.
Lo Fives successfully delivers a palpable energy throughout "No Fidelity," leaving listeners more excited to see live music than they already were. For fans of Wire, The Feelies, and Lithics, be sure to catch them September 3rd with Rayon at The Fixin' To.