"Bright Forest" by Sea Caves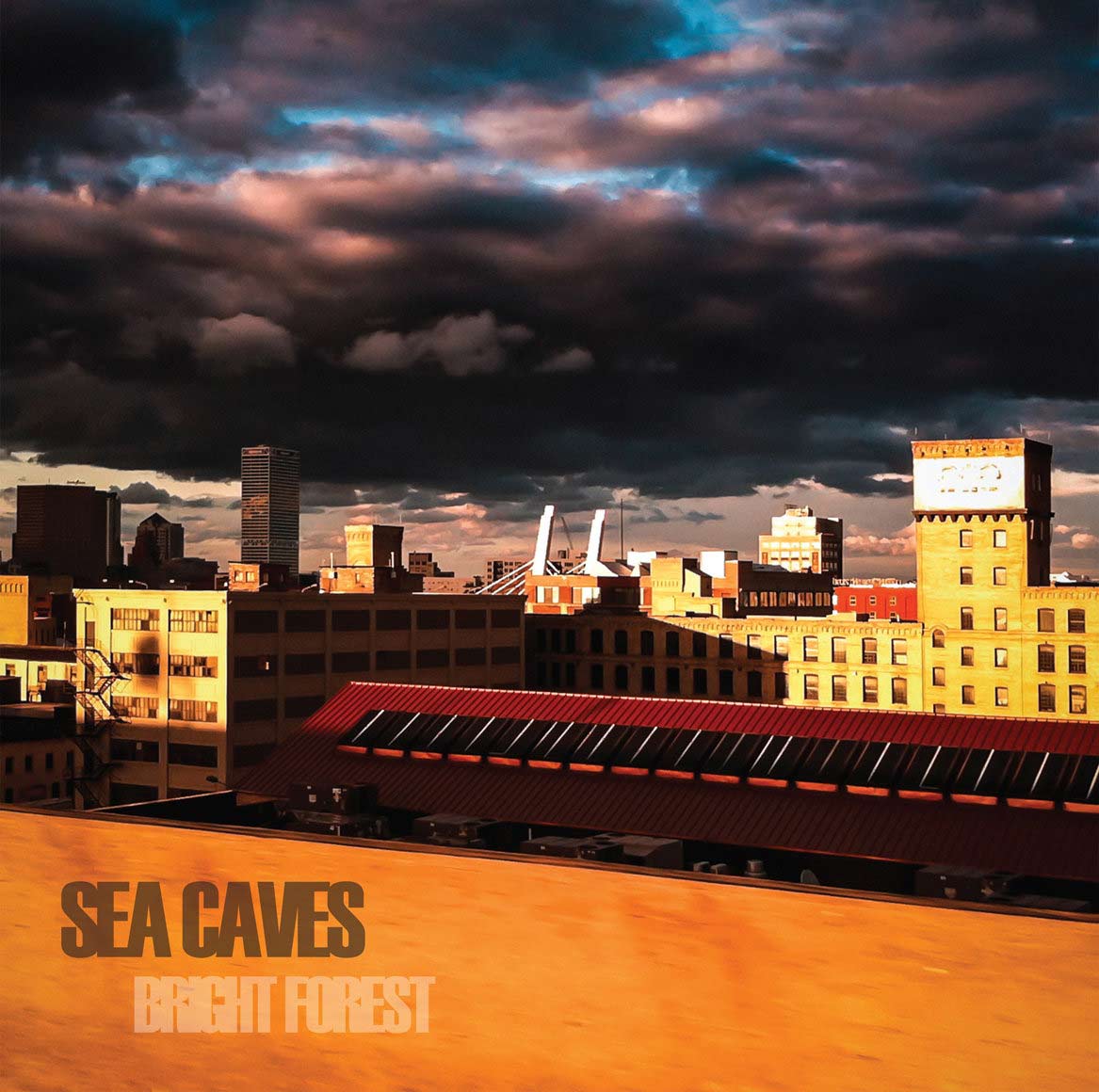 The key to standing out in an independent music scene as crowded as modern day Portland is uniqueness; what can you provide that others cannot? Sea Caves has the answer, and it comes in the form of their instrumentation. The orchestral indie quartet often places guitar on the back burner and shines a bright light on the flute and other chamber instruments throughout their record, Bright Forest.
But this isn't just a group using orchestral arrangements to create orchestral music. The record is still indie rock/indie folk at its core and, while featured prominently, the flute and strings aren't ever overpowering. They exist to enhance and apply a fresh take on an already established genre, and it's very effective. There is enough diversity throughout the record to keep the listener engaged as the group switches setups and allows different instruments to take the spotlight on different tracks. Another endearing quirk is the frequent and effective use of vocal harmonies reminiscent of Dirty Projectors, and I really enjoyed the interludes "Winter" and "Mesa."
Early standout tracks "Birds" and "Stoned in the Road" stand out for entirely different reasons. "Birds" features a great little guitar riff looped over a harmony created by vocals, flute, and keys, and at different points brings each instrument to the front for a bit. "Stoned in the Road" stands out by featuring more commanding drum and bass lines over the top of more distinct vocals and guitar lines. The result is a unique, moody, charismatic record that stands out in a city full of artists hoping to do the same.
—Tyler Sanford