"Post Pop Depression" by Iggy Pop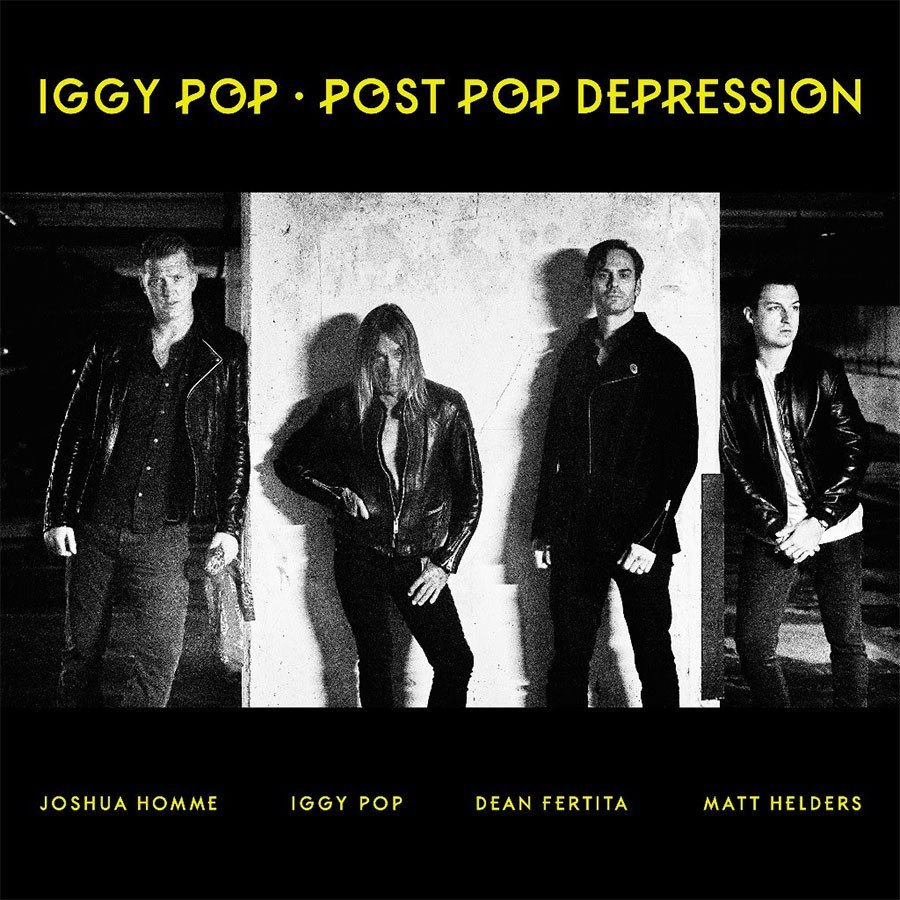 Before '70s punk really took off and before the bloom of '90s grunge, you had Iggy Pop — an outrageous, sometimes dangerous and relentless misfit of rock 'n' roll music.
Iggy has used his raw-powered vocal style and smarts to create a long career characterized by commercial success, critical notice and respect from all over the music world. He influenced a generation of glam-rockers and dive-bar-burnouts since the very beginning with The Stooges. His new album, Post Pop Depression, doesn't fall short of that.
Post Pop Depression will be his seventeenth studio album and is set to be released on March 18, produced by Queens of the Stone Age lead man Joshua Homme. The pair began working on the album last January (2015) in secret without a record label; it is now being released by Loma Vista Recordings. In addition to Homme's involvement, Queens of the Stone Age's Dean Fertita (also of The Dead Weather) plays guitars and keyboards on the album and Arctic Monkeys drummer Matt Helders also contributes.
As I played the album, I did what I do with every review — I listened for familiarities, I listened for who/what it reminded me of. I realized after each listen, that it didn't remind me of anything except for exactly what it is: it's garage rock, hard rock, new wave, and art rock & blues — it's Iggy Pop.
Post Pop Depression is the high- powered music we'd expect from Iggy. It emits a raw energy that's reminiscent of the very first Stooges album. It's infectious, and complete with back-to- basic rock 'n' roll flavor that's been so out of rotation the last few years. The album kicks off with "Break Into Your Heart," a stiff, snot-nosed rock song that's drenched in the kind of power chords that are intimately familiar in any Iggy Pop or '70s glam/punk rock song. The album deals with questions of usefulness and adequacy as one's legacy, or in this case one's career, is near its end through cadence vocals layered with high-striking guitars. The strongest track is "Gardenia" with its gleefully satirical lyrics that are among the album's highlights –however "American Valhalla" earns distinction with its power ballad production and melody.
As a whole, the album stays true to the very essence of glam rock, '70s punk, and the notable emotional minimalism that is so closely connected to that era and style of music. It's a poignant reminder of Iggy Pop's gift for melody, visceral abrasiveness and is a much deserved victory lap for an icon who influenced so many.
—Samantha Lopez