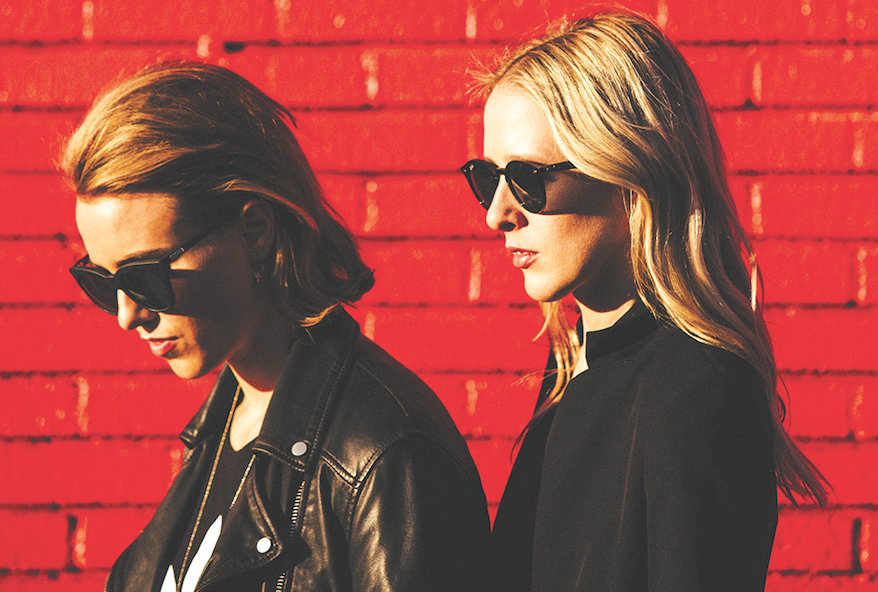 [Eli & Fur plays Doug Fir Lounge on Friday, March 11. Tickets
here
.]
Pleasant-looking female duos hailing from London will always capture attention from the fashion world, and perhaps there is no more fashionable world than that of European electronic music. It is an historical cliché and even a little embarrassing to think if you subscribe to a negative connotation of the word "cliché." Clichés are clichés for a reason; they are widely accepted illustrations of truths that are accessible to anyone. Honestly, the world can always use more clichés. They are powerful, and the good ones bridge understanding, bringing humanity closer together. Eli & Fur are a good cliché: a working formula that packs dance halls with fun people and positive energy.
Eliza Noble and Jennifer Skillman have creative rapport dating back to their teenage years. Their history as songwriters and experience as DJs, reasonably, yield artistic and clean sound-engineered tracks. My first impression reminded me of School of Seven Bells and Grimes — two very successful groups in their genre.
After an awesome 2015, the duo's tantamount acclaim is imminent. The world's largest store for DJs, Beatport, tagged Eli & Fur as one of 2015's "Artists to Watch," contributing to their nominations for "Best Newcomer" at The DJ Awards, "Best Producer" at the Bass Music Awards, and "Best Breakthrough Artist" at the 2016 IDMA Awards. They collaborated with notorious artist Shadow Child and in November 2015 released their California Love EP, which has generated a lot of positive feedback from critics and appreciation in the genre's fanbase.
Currently these fierce English women are embarked on an adventure spanning the frontiers of the United States to spread their e-gospelic grooves in all the nooks and crannies of our cities' venues. On March 11, you can experience their alluring melodies and harmonious glow at the Doug Fir Lounge. If you prefer the virtual landscape, then join the other three million viewers of their video "You're So High." Hell, do both. Two is always preferred with these ladies. »
– Billy Dye