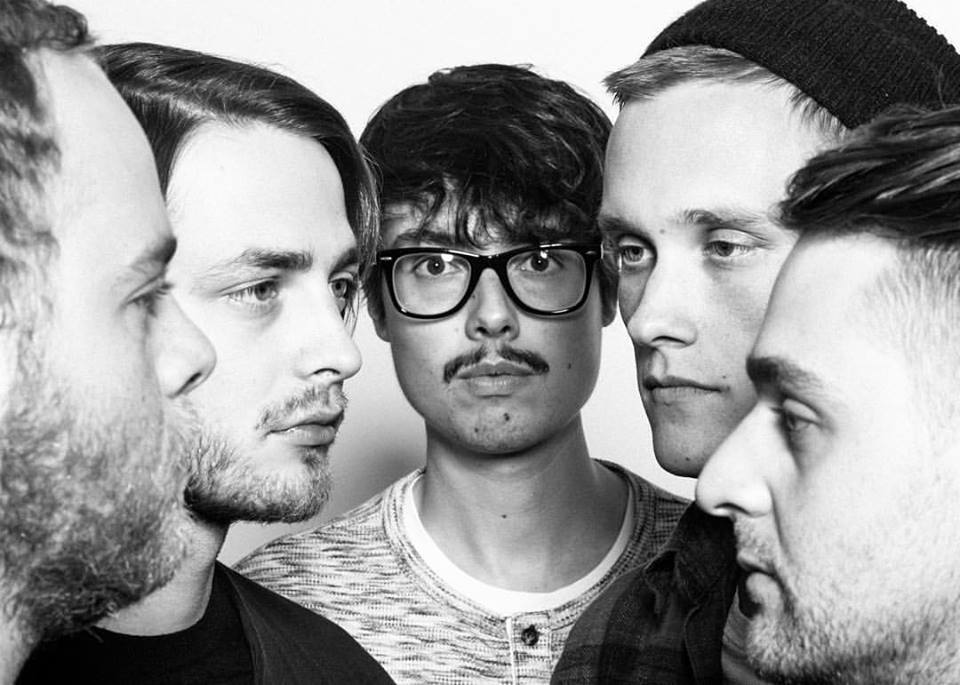 photo by Jesse Lirola
Reigning from Rochester, New York, Joywave consists of Daniel Armbruster (vocals), Joseph Morinelli (guitar), Sean Donnelly (bass) Benjamin Bailey (keyboards), and Paul Brenner (drums), and together the five embrace the craft of producing rigid, catchy electro-pop. The band is best known for collaborating with electronic music project Big Data on "Dangerous," where Armbruster sings lead vocals and which peaked at number one on the Billboard Alternative Songs chart, but their notability rose with the release of their 2014 EP, How Do You Feel?
The band throws out an interesting mix of sonic textures that all vary in intensity, and each song is filled with self-contained, quick-peaking structures that are perfect for inclusion on a playlist, a DJ set, or for the dance floor. The songs are bedroom-eyed, bubblegum electronic-pop, as Armbruster's emotive vocals are layered over beats that are effervescent and dense with neo-soul inspired interludes.
Their song "Destruction" has a chorus that elicits some buoyant screeching atop of strained vocals, accompanied by a blaring guitar riff, and the end-product is mind-altering.
Their music is for all the rock kids who won't admit they like to dance as it teeters between alternative dance and indie-pop. Joywave has a talent for echoing tropes found in pop and indie-rock music, and effortlessly blending them together in a wide range of musical texture to create something new. From the sliced up vocals on "Tongues" to the unflustered downtempo effects on "Traveling at the Speed of Light," the band navigates across an indie-pop highway in an attempt to find their signature sound along the way.
A few songs are a little too repetitive and don't really warrant more than one listen, but the band has appraised themselves in constant reinvention of their sound, and although it's not 100% clear what that initial sound is, the five are well on their way to top the charts with crunchy bass lines and movingly simple choruses that are infectious, and hook into your brain.
—Samantha Lopez
Joywave plays Feb. 19 at Roseland Theater. The show is sold out.