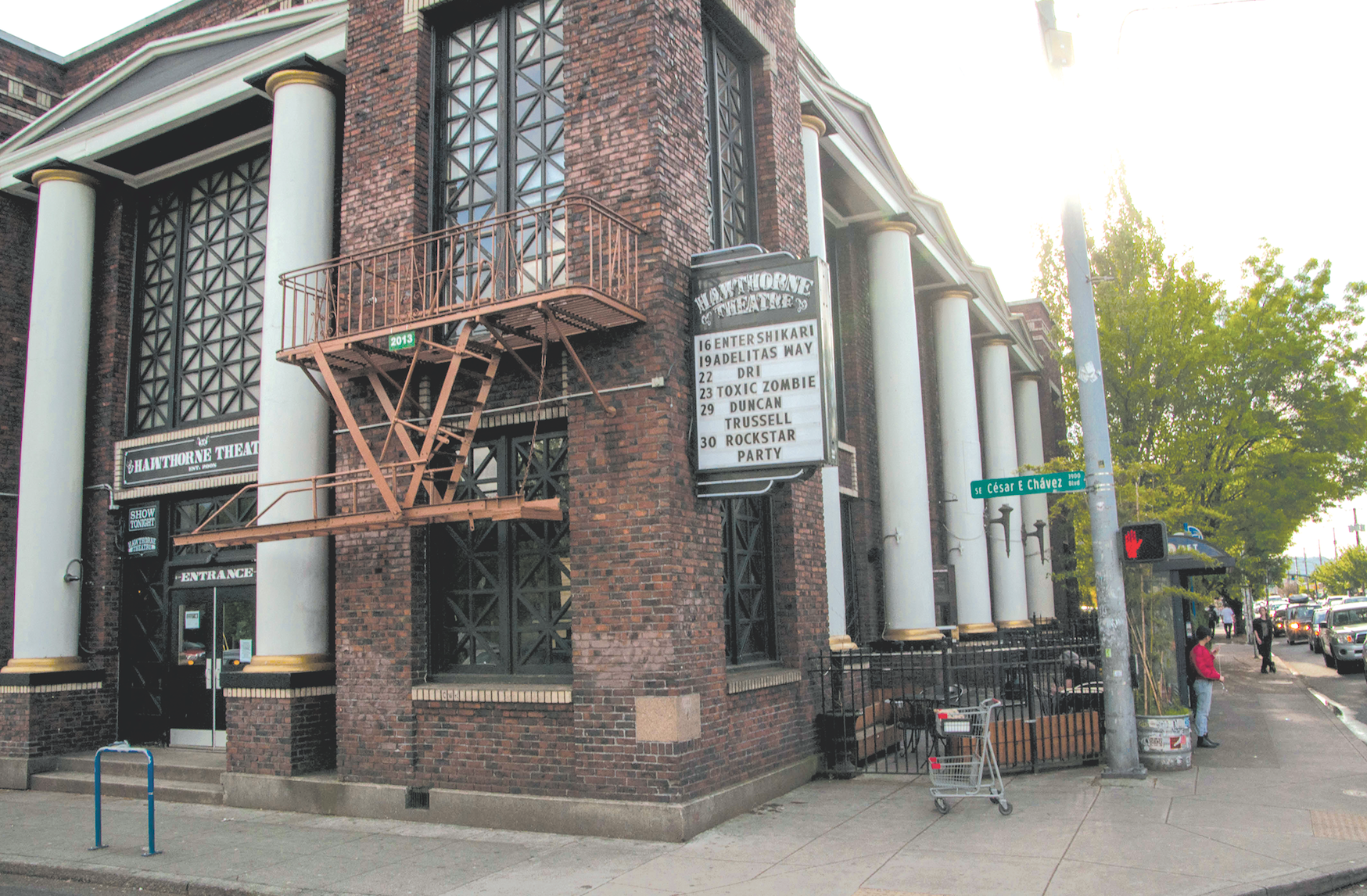 It's inevitable that things will change. Neighborhoods are in constant metamorphosis in reaction to their populations, bringing shifts in business and trends. We hope there are cornerstones of an area's beginnings that can remain even as they meld into the everyday scenery changing around them.
When thinking about inflation, it's to be noted that in 1917, the land at the corner of SE 39th and Hawthorne Boulevard was acquired for $4,250. The building that was planned for the site, designed by Norwegian architect Olaf Frank Sunde, was constructed for around $25,000. The three-story neoclassical revival has casement windows, beautiful symmetry, and is still standing strong as a registered historic building on the same corner, which is now a bustling, scenic strip adorned with shops and cafes backed by a dense residential area. Like many of Portland's beautiful old buildings, it has gone through many incarnations through the generations. Yet the building still holds some mysterious air of its original purpose, the home of the Sunnyside Masonic Lodge.
The red bricks provide awareness of the masonry, and there is the Northeastern cornerstone engraved with the compass, square, and "G" for geometry. There are esoteric pillars at the entrance. The many rooms within were once meeting rooms involving "lamps of wisdom" and other Masonic customs and rituals, but through time changed hands to Irish pubs, a comedy club, and some of Portland's best Chinese cuisine. They have all come and gone, but the main tenant has always been in the largest room in the house, what is now The Hawthorne Theatre.
In 2005, local events mogul Mike Thrasher took over, continuously booking the venue with metal, pop punk, hip-hop and throwback acts. It's intimate, the sound and lights are decent (read: loud), and there's a balcony lounge and a new menu. More people should be aware of the side lounge–a swankier setting for smaller acoustic and literary events that features specialty cocktails and floor to ceiling windows lined with velvet.
Some shows are only 21 and over (particularly stand up comedy sets), but The Hawthorne Theatre is one of the city's last remaining and busiest all-ages venues. Upcoming shows will likely cater to the kids that often line up outside to see anything from ICP to Otep to Swedish rapper Yung Lean.
Many may have noticed the big "For Sale" sign on top of this historic building, and yes, as originally reported by The Portland Business Journal, it recently sold to California buyer Pandion Investments LLC and Pandion manager Cyrus G. Etemad for $3 million. With several years left on The Hawthorne Theatre's lease, Mike Thrasher Presents's marketing manager Sarah Kinney says there's not a lot of worry concerning the sale.
"We have had a lot of meetings with them, and really like them and look forward to working with them to continue to develop the theatre," she says.
There are also still a few vacant spaces for rent upstairs (like the old "Lamp Room"). We hope something exciting can arrive from the inevitable. »
– Brandy Crowe