What's Going On: 06/11 – 06/18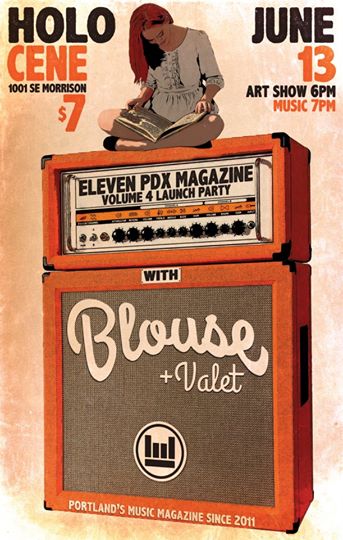 1. ELEVEN PDX MAGAZINE VOL 4 RELEASE PARTY!
Where: Holocene
How Much: $7
When: Friday, June 13th – 6pm
Why: Come hang out and help us celebrate 3 years as Portland's music magazine as we launch into our 4th volume! For your eyes: a spectacular art show kicks off the evening from some of our favorite visual artists. For your ears: performances by local favs Blouse, Valet, and a DJ set with Soft Metals!
2. Nuggets Night!
Where: Slabtown
How Much: $8
When: Saturday, June 14th – 8pm
Why:  Nuggets Night began 7 years ago as a benefit show for Question Mark of ? and the Mysterians who lost his home to fire. The event has gone on to raise money for The Portland School of Rock, A.M.P., Ethos, Oregon Music Hall of Fame, etc. This year, Nuggets Night will benefit House of Sound, a member-supported internet broadcasting community.
3. The Lower 48 w/ Dude York & Fur Coats
Where: Rontoms
How Much: Free!
When: Sunday, June 15th – 8pm
Why: Inspired by 60s folk and pop, The Lower 48 features harmonies and lyricism of an era fondly remembered. With a killer male-female vocal combination (singer-songwriting duo of Ben Braden and Sarah Parson), the band aims for expanding their sound with new instrumental elements.