What's Going On: 08/01 – 08/08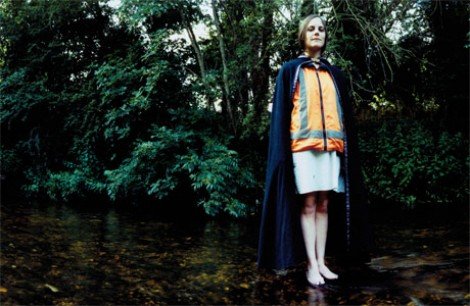 1. Scout Niblett w/ 1939 Ensemble & Genders
Where: Mississippi Studios
How Much: $10/$12
When: Thursday, August 2nd – 9pm
Why: This English born songstress harbors inspiration from grunge bands like  Sonic Youth, Mudhoney, and Nirvana–particularly the guitar stylings of Kurt Cobain. Known for her intimate live shows, the songs are simply structured around her vocals, guitar, and/or percussion (which she often plays herself). Featured on Into The Woods' Far From Home series, Scout Niblett performs "Your Beat Kicks Back Like Death". Check it out.
2. SMMR BMMR
Where: Plan B
How Much: $13/day or $22 wristband (limited availability)
When: Friday & Saturday, August 3rd – 4th
Why: Celebrating its 5th year, SMMR BMMR brings rock'n'roll lovers over 25 rad bands in two days! Featuring bands you love: Kepi Ghoulie & The Mean Jeans, Shannon and the Clams, Guantanamo Baywatch, Therapists, Personal & The Pizzas, Youthbitch, The Memories, Boom!, and White Wires. Plus bands you're gonna love: Gap Dream, Terry Malts, Big Eyes, The Yolks, King Lollipop, Wrong Words, Primitive Hearts, The Biz, and Teenage Burritos.
3. Pickathon 2012
Where: Pendarvis Farm, OR
How Much: Ticket/camping info here.
When: Friday – Sunday, August 3rd – 5th
Why: Or if you're feeling a slightly more relaxed atmosphere, head out to Pendarvis Farm for a weekend of camping and a plethora of bands to chose from: Neko Case, Dr. Dog, Heartless Bastards, Blitzen Trapper, The War On Drugs, Thee Oh Sees, White Denim, The Cave Singers, Typhoon, Sonny & The Sunsets, Langhorne Slim, Laura Gibson, Southeast Engine, Y La Bamba, and THEESatistfaction — just to name a few.