What's Going On: 09/05 – 09/12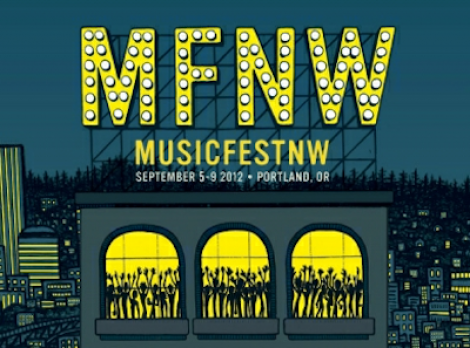 1. MFNW 2012
Where: Venues
How Much: Tickets
When: Wednesday, Sept 5th – Sunday, Sept 9th
Why: 'Tis the season for MFNW, and tough decisions will need to be made. The festivities kick off tonight with: Passion Pit at Crystal Ballroom, Sloan at Doug Fir, Against Me! at Hawthorne Theatre, Superhumanoids at Mississippi Studios, and Red Fang at Roseland Theater. Check out the full schedule! Shameless plug:  ELEVEN PDX sponsored event – Friday, 09/07: Pains of Being Pure at Heart w/ AAN, Daughn Gibson, and Moon Duo at Star Theater. You'll sleep when you're dead.
2. Divers w/ Something Fierce & Occult Detective Club
Where: The Know
How Much: $6
When: Friday, September 7th – 8pm
Why: If MFNW just isn't your thing, check out this solid line-up at The Know. Power-pop fused with garage-punk from Texas – with emphasis on the punk – can be used to adequately describe both Occult Detective Club and Something Fierce, respectively. Divers, on the other hand, is reminiscent of The Boss in his glory days (with just a little punk on the side).
3. Wild Ones w/ Hausu & Sweeping Exits
Where: WTF Bikes
How Much: Free
When: Saturday, September 8th -8pm
Why: Yep, they have shows there! It's not the first one, but it's the first one in a while. The show is free and there's talk of a "surprise guest". If that doesn't strike your curiosity, I should have had you at Wild Ones and sealed the deal with Hausu and Sweeping Exits. If you haven't heard of these bands, I'm guessing you live under a rock. Check 'em out and check out the show!