What's Going On: 09/18 – 09/25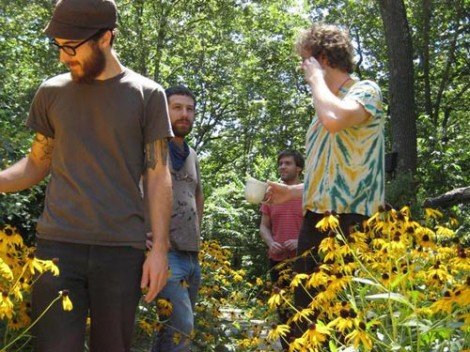 1. Woods w/ The Fresh & Onlys & The Woolen Men
Where: Mississippi Studios
How Much: $15
When: Wednesday, September 18th – 9pm
Why: Brooklyn's Woods and Bay Area's Fresh & Onlys team up for a short West Coast co-headling tour. You can expect a lot of new songs from the Fresh & Onlys upcoming six-song EP, Soothsayer, out on September 24th via Mexican Summer.
2. Dirtnap Records 14th Anniversary Showcase
Where: Slabtown
How Much: $15
When: Friday, September 20th – 7pm
Why: Celebrating nearly a decade and a half of awesome, Ken Cheppaikode of Dirtnap Records has put together one heck of a line-up for the label's 14th anniversary showcase! Featuring Marked Men, Bad Sports, Mind Spiders, White Wires, Sonic Avenues, Low Culture, Mean Jeans, Guantanamo Baywatch, Youthbitch, and Autistic Youth!
See Also
2a. Bass Drum of Death w/ Hanni El Khatib & Summer Cannibals
Where: Hawthorne Theater
How Much: $13.50/$15
When: Friday, September 20th – 7pm
Why: John Barrett is a modest man: "It's just me in a room with a bunch of shit, wrestling with myself trying to figure out if it sounds good." Earworm hooks that draw blood and linger for days on end? I say he pretty much nailed it. Joining him on tour is Hanni El Khatib who most recently supported The Black Angels on their last trip through Portland.
3. Burgerama Caravan of Stars Tour 2013
Where: Wonder Ballroom
How Much: $15/$18
When: Saturday, September 21st – 7pm
Why: Come one, come all! Burger Records is coming to town with some of their shiniest stars! Let's just drop some band names here (it's all you really need to know): The Growlers, Cosmonauts, Gap Dream, La Luz, Together Pangea, White Fang, Colleen Green. Bring extra dollars for all that glorious Burger merch!