What's Going On: 5/25 – 6/1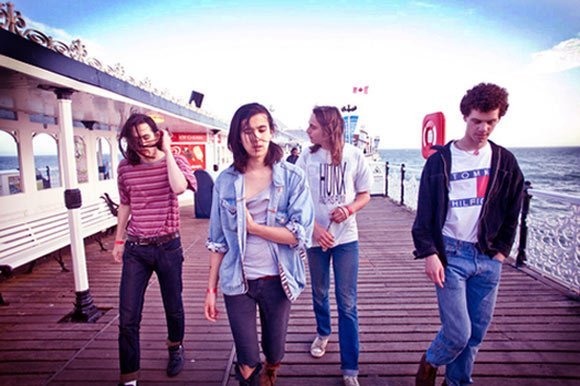 1. Smith Westerns w/ Yeasayer
– Where:  Wonder Ballroom
– How Much:  $20 (adv)/$23 (All Ages)
– When:  Friday, May 27th – 9pm
– Why: This Chicago based quartet channels their inner T. Rex with quiet dreamy vocals over Beatles-style progressions and fuzzy guitar lines. Now on Fat Possum, their sophomore effort, Dye It Blonde, showcases a more polished sound, but still true to form. Come witness the teenage dream unfold before your eyes.
2. White Denim w/ White Arrows
– Where: Bunk Bar
– How Much:  $10 (All Ages)
– When: Sunday, May 29th – 9pm
– Why: Bluesy garage-rock with jazzy undertones is hardly enough of a description to capture White Denim's sound.  Let's just say these guys could play circles around most of their contemporaries. After the addition of a second guitarist last year, the band began working on their fifth studio album, D. Released yesterday, expect it to be on heavy rotation all summer.

3. !!! (Chk Chk Chk)
– Where: Doug Fir Lounge
– How Much: $15 (+21)
– When: Tuesday, May 31st – 9pm
– Why: After a decade and a half of bringing their brand of post-punk dance rock to the masses, !!! still maintains their underground act integrity.  These disco-punk vets keep their music moving forward and change it up with each album.  Put your dancing shoes on and catch them fresh from Sasquatch!