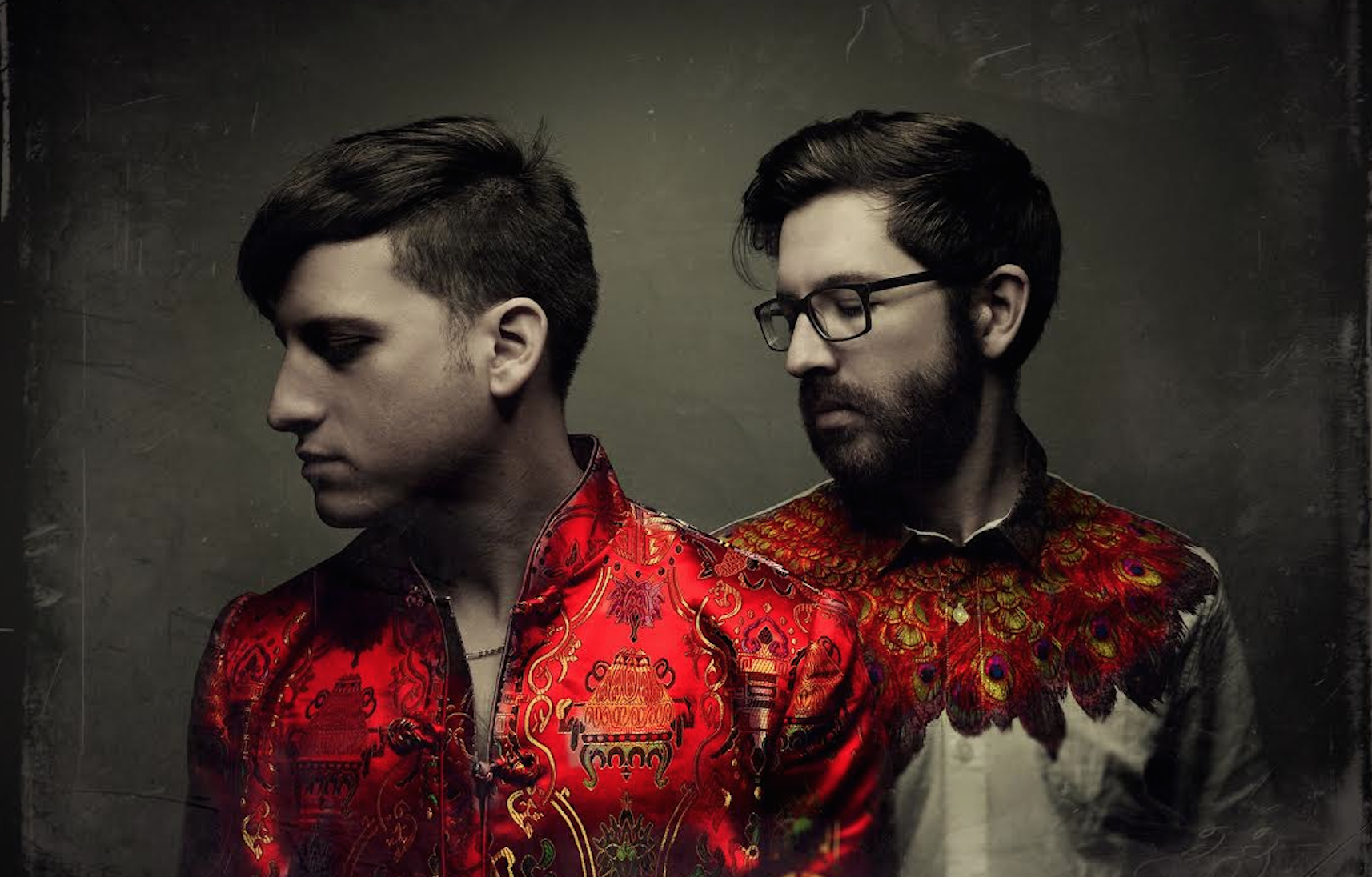 If you have ever stepped out the doors of LaGuardia Airport in Queens, then you know the immediate rush of energy generated by the 8.4 million people in New York City. It's a phenomenon that makes you feel like you can create or be anything you want in this epicenter of American art. It should be no wonder, then, that NYC has turned out another artistic indie-pop band, yet the story of Great Good Fine Ok is still a peculiar one.
Singer/songwriter Jon Sandler and multi-instrumentalist/producer Luke Moellman simply bumped into each other on the street and decided to make music — then in one night created their internet smash-hit, "You're The One For Me." It's a story as simple as it is miraculous. Mathematically, there are 2.6 million people living in NYC's Brooklyn borough. For perspective,
if they were visible stars in the sky, they'd be 285 times more likely to select each other randomly than crossing paths on the streets of Brooklyn. I am not sure what the odds are of writing a coherent song, but I know going from meeting to writing a hit tune in a single night is nothing short of genius–part their own, part belonging to fortune.
For some, pop music is equivalent to "shallow music." As university graduates in music, Sandler and Moellman infuse academic depth in their artistic endeavors by creating songs parallel to Phoenix, M83 and Passion Pit. They are currently working on their first album to be released by Neon Gold. »
– Billy Dye
Find tickets to Great Good Fine Ok's July 24 show at Doug Fir here.