What's Going On: 09/04 – 09/11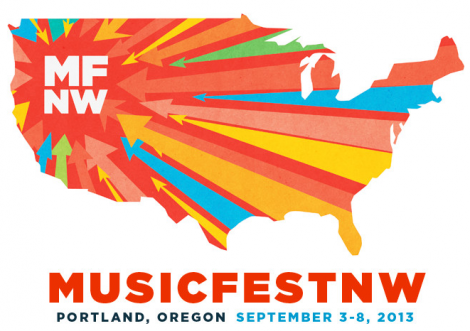 1. MFNW 2013
Where: Venues
How Much: Tickets
When: Wednesday, Sept 4th – Sunday, Sept 8th
Why: Holy moly! Is it September already? Thank the music gods, that means it's MFNW! The festivities kick off tonight with: Deerhunter at Crystal Ballroom! ELEVEN PDX presents not one, not two, but three kickass shows at Star Theater! Thursday 9/5: Austra w/ Diana & Vice Device; Friday 9/6: Surfer Blood w/ Ages and Ages, Wild Ones & Holiday Friends; Saturday 9/7: The Dodos w/ Bleeding Rainbow & Queen Kwong.
Other killer shows you shouldn't miss:
9/6
Unknown Mortal Orchestra w/ Wooden Indian Burial Ground & The We Shared Milk @ Branx
Fidlar w/ Means Jeans & Youthbitch @ Backspace
Ty Segall w/ Mike Donovan, Old Light & La Luz @ Dante's
Animal Collective w/ Dan Deacon & Haerts @ Pioneer Courthouse Square
Bonnie Prince Billy w/ Mount Eerie @ Aladdin Theater 
9/7
The Men w/ Bleached, Hausu & Broncho @ Dante's
The Helio Sequence w/ 1939 Ensemble @ Aladdin Theater
Radiation City w/ Chet Faker, Onuinu & Phone Call @ Doug Fir
The Thermals, Tree, The Woolen Men & Los Colognes @ Mississippi Studios
9/8
Neko Case w/ Pickwick & The Moondoggies @ Pioneer Courthouse Square

Get all of your scheduling info here!