What's Going On: 4/13 – 4/20
(((This Saturday is RECORD STORE DAY!)))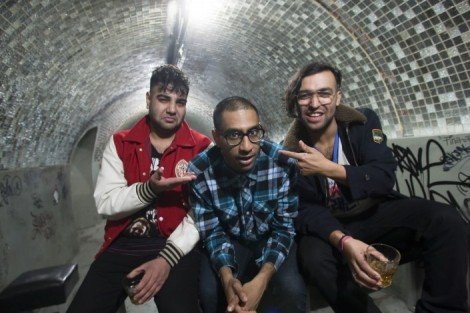 1. Das Racist w/ Holy Ghost (LIVE!), Reporter, Rude Dudes
-Where: Branx
-How Much: $15
-When: Tonight! Wednesday, April 13th – 8pm
-Why: An art rap trio based in Brooklyn, Das Racist is equal parts smart and funny. Dismissed as joke rap, yet simultaneously hailed as one of 2010's best new bands, Das Racist definitely make you dance and just might make you think.
2. Trentemøller w/ Dorit Chrysler
-Where: Refuge
-How Much: $15 (21+)
-When: Friday, April 15th – 10pm
-Why:  If you failed to get tickets for Rusko at the Roseland this Friday (or you're like us #danceallnight), we've got a show that will make it all better. Just a few days before his Coachella performance, Danish producer and multi-instrumentalist Trentemøller will be making his first Oregon appearance.  Currently on a very limited US tour, he's stopping at Refuge to help them celebrate their one year anniversary with Dorit Chrysler, a renowned Theremin player. Don't miss out on this rare chance to catch these talented musicians.
3. Psychic Feline, Karen, The Woolen Men
See Also
-Where: East End
-How Much: FREE (21+)
-When: Saturday, April 16th – 9pm
-Why: East End recently started hosting Dropout! – a free monthly show featuring local bands. The latest edition this Saturday features three of Portland's finest garage/pop/post-punk trios currently reigning house shows and Frawg Pound Studio. After dropping all your hard earned dollars on Record Store Day, consider this your gift with purchase!