What's Going On: 07/18 – 07/25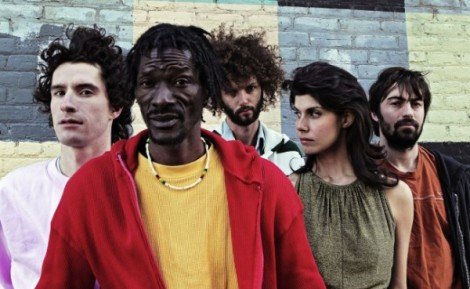 1. 13 Months of Sunshine: African Sounds Dance Party
Where: Holocene
How Much: $8
When: Wednesday, July 18th – 8:30pm
Why:  Every month, Holocene proudly presents an eclectic evening featuring emerging African dance music from all over the world. This month they are showcasing the talented Janka Nabay and the Bubu Gang. Hailing from Sierra Leone, Ahmed Janka Nabay modernized Bubu music with ancient-inspired frantically-paced electro-dance beats that will not fall deafly on your ears.
2. PDX Pop! Now 2012
Where: Refuge PDX
How Much: Free
When: Friday – Sunday, July 20th – 22nd
Why: It's time for the annual free all ages weekend of delicious local talent. Put on by the hardworking and amazing volunteers of our fair city, this year is shaping up to be one for the books. Acts you shouldn't miss: 1939 Ensemble, Aan, AU, Charts, Grandparents, Hausu, Jeffrey Jerusalem, K-Tel '79, Old Wars, Onuinu, The Parson Redheads, Pure Bathing Culture, Radiation City, Sean Flinn & The Royal We, The Shivas, Son of Huns, White Fang, XDS, and Youthbitch.
Check out the full schedule here.
3. King Tuff w/ Jaill & The Memories
Where: Doug Fir
How Much: $10/$12
When: Monday, July 23rd – 9pm
Why: Supporting his fantastic self-titled sophomore effort on Sub Pop, King Tuff (aka Kyle Thomas) steps up his game with one of the best albums released so far this year. King Tuff's producer, Bobby Harlow, says it best: "King Tuff should not be inspected or even listened to with critical ears. Cut your ears off. Rock & roll is meant to be blasted into your cells, penetrated, and absorbed. It's a visceral experience." Indeed.